As I'm sure you are all aware Halloween is just around the corner and we have already searched the stores for the best halloween accessories and found you the best picks of Halloween fashion, so now you have all the basics we thought we would share the best Halloween makeup ideas to inspire you!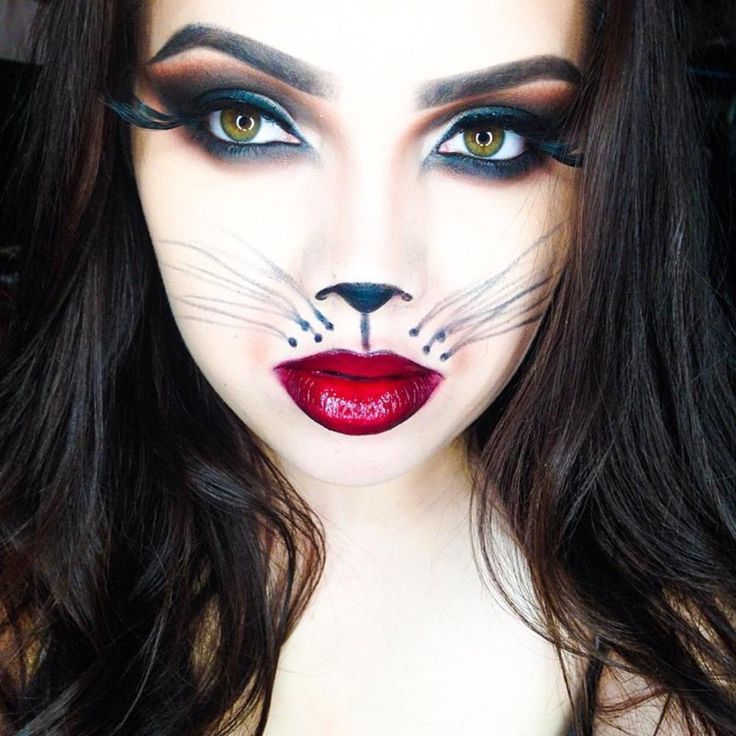 The perfect makeup for those who don't want to dress up too much for halloween and want to just rock your LBD. Team it up with dark smokey eyes, Kate Moss Red lipstick from Asos NOW £3.50 WAS £5.49 and of course don't forget the whiskers!

---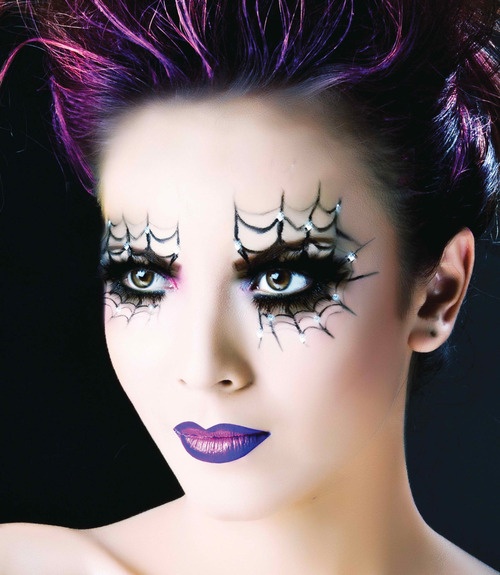 For those of you who want to go a little wilder for halloween and go with the vampire spooky chick look, grab your eyeliner and create some glamorous spiderwebs around your eyes and if you're wondering how to get that gorgeous purple hair then we have found Fudge Paintbox Extreme Colours Raspberry Beret NOW £6.80 WAS £8.00 from Beauty Bay.

---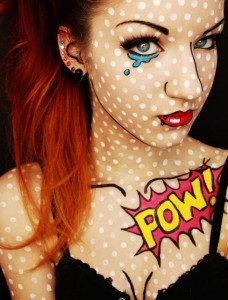 We love this, this is the perfect way to wear whatever clothes you want but still make a statement this Halloween. You are sure to be noticed with this popart inspired makeup, grab your eyeliner and mark those edges. To get the spotted look, grab a rounded eyeshadow brush and use white face paint from Amazon at £2.70.
---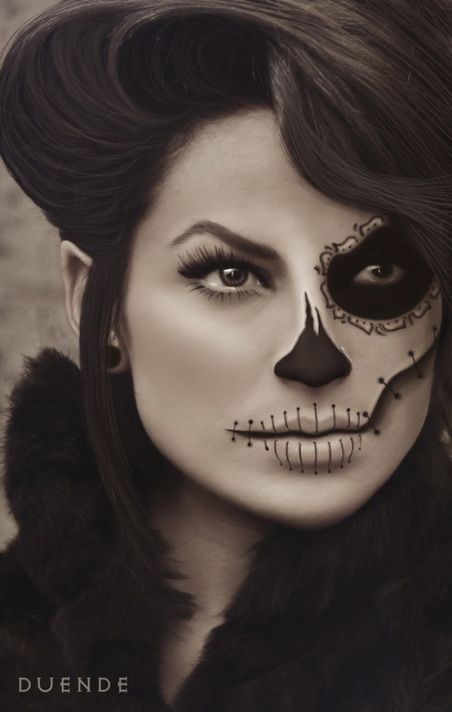 This day of the dead inspired makeup is sure to make you look gorgeous at your Halloween party. Team it up with red roses in your hair, pearls and a black dress and you will look stunning. Use Carbon Eye Definer from the 40% off Bodyshop sale to achieve the stitches and eye detail.
---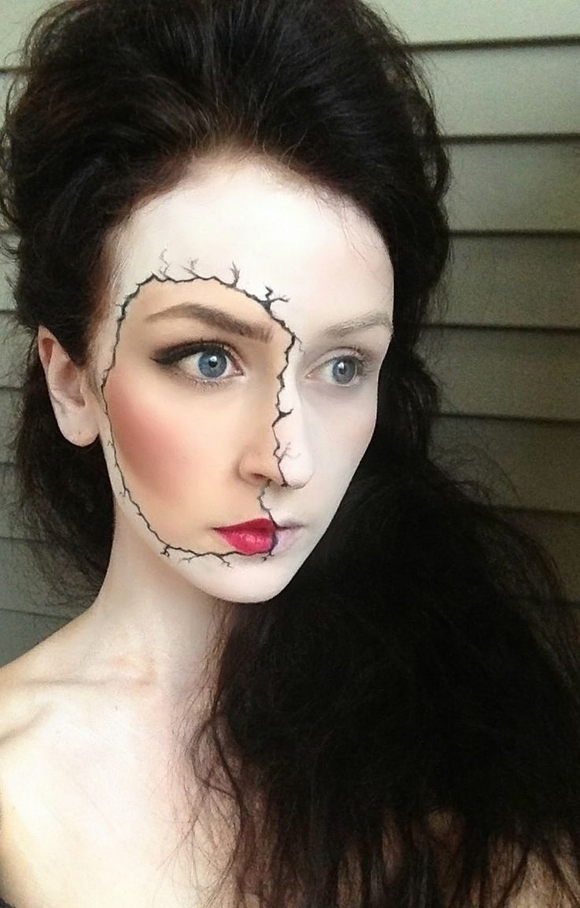 Again this makeup effect can be worn with any outfit, because your makeup will be statement enough. Use white facepaint (as seen above) and eyeliner to create the cracked edges. Make sure you remember your IMAN blusher from Debenhams (£10.46 – £14.95) to complete the dramatic look.
We would love to know if you have tried any of these halloween makeup ideas! Tweet us your pictures at @lovesalesdotcom.
If you want to get the last minute bargains this Halloween, sign up to Love Sales and see all the sales for yourself or get alerts on your favourite Halloween items. Click the logo below to sign up.