Not so sure why you are now following LoveSales on social media? Or did you get caught up in one of our shopping memes? It's ok, we've put together a couple tips that will make you realize LoveSales is what you've been missing!

As shopaholics ourselves we find it very hard to contain our hunger for new shoes or a new dress, and when we shop online and we don't see the money flowing out of our purse like it does when we hit the store. They say people rule PayPal for a reason, don't they?
And then.. LoveSales came into our life so let us show you how it changes the way we shop.
To avoid situations where you lose links to your favourite dress or your nan's birthday present, we've set up a system that will take you through every step of your new shopping experience. Everyday we scout the sales so you don't have to! Check out your personal sales feed now.
Sales Feed
First of all, our Sales Feed will show you a handpicked selection of the very best Sale items from hundreds of the top brands all in one place. You can also personalize your Sales Feed by selecting your favourite brands. Since we thought that wasn't quite enough, we also monitor hundreds of brands to keep up to date with the latest sales happening. We will send you an email when your pre-selected brands are on sale so you can be the first one to know!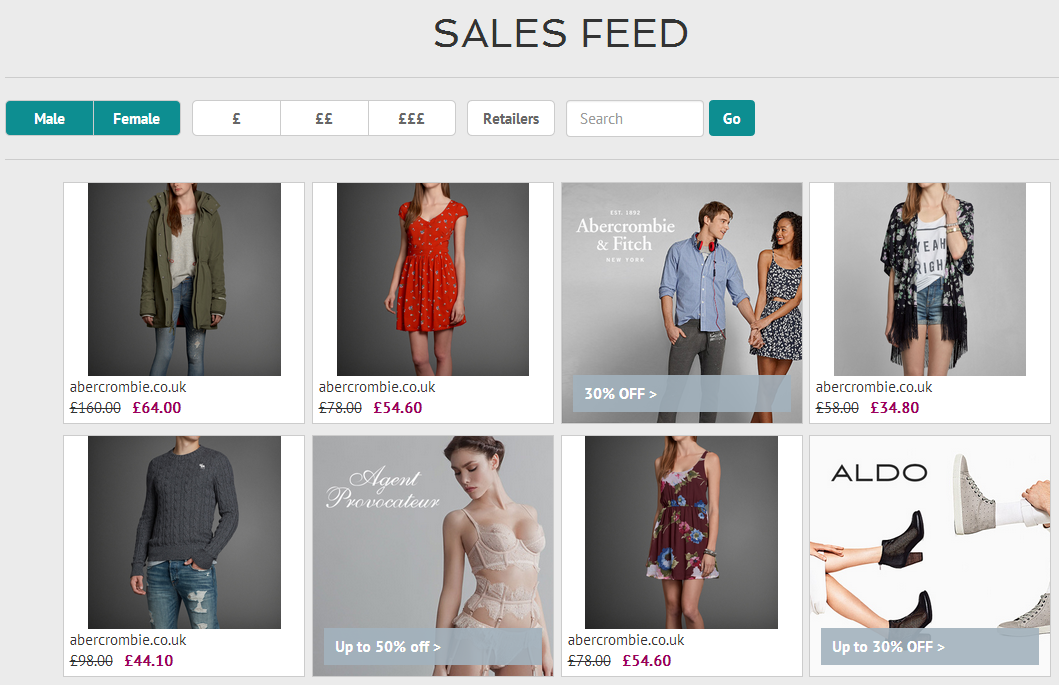 LoveSales Boards
Are you a Pinterest fan? So are we. Just like on your Pinterest account, you can create boards with different titles and organize your wish list the way you want it! No more messy online wardrobes! Plus you can put your wish list online so your friends can go and see what you are planning on buying!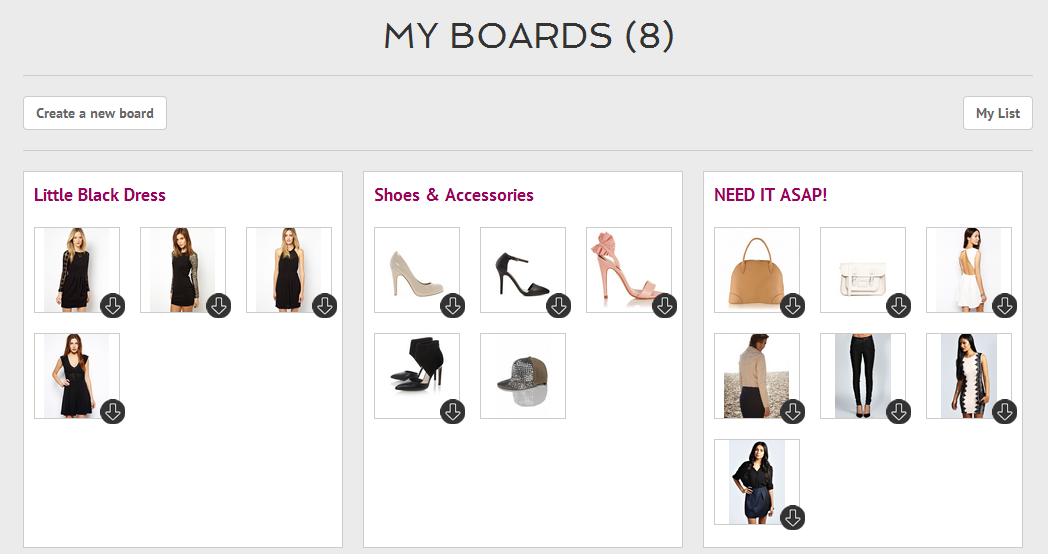 To see more about how LoveSales works visit our 'How it works' page, sign up with us and start shopping now.
For the LoveSales Fashionistas of the week, join us on any of our social channels and we will 'Holla' at you when we have giveaways, new interesting blog posts, or just when we want to have a chat. Check out our Pinterest or Instagram account and have a close up on the LoveSales style and see what we are all about.
Until next time
Marika x