Please welcome Miss Kativa Donkersley, owner and editor of the rising blog 'She wears fashion', only 21 years young and already aiming for the stars of fashion.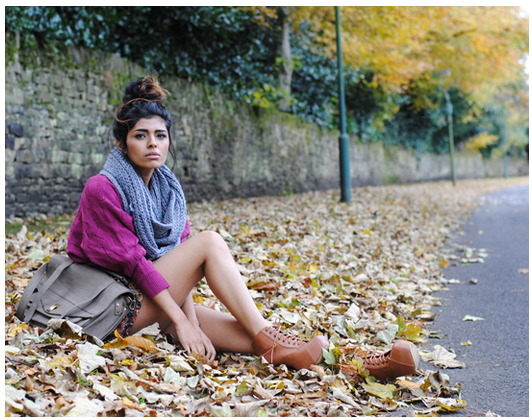 (image source: http://www.shewearsfashion.com/p/about-me.html)
At the 'tender' age of 16 Kativa decided to start her own blog like a lot of other girls her age. A place where she can express herself and show off her style in peace. A few years later she is working with big names in the industry and mentioned in Vogue, Cosmopolitan and Grazia Daily. Dream comes true? We think so.
She wears heels like no other 21 year old and rocks looks only She can pull off. From her love of thrift shopping and vintage jewellery to her animated review of the infamous Lacoste Pool party, Kativa showcases all the shiny, pretty things that comes with being a young successful fashionista.
Our Favourite Post:
At LoveSales we like things that are colourful, portable, pretty or sounds that little bit interesting. When It comes to the 'She Wears Fashion' blog, we've found a little section that caught our attention, Kativa's travel diary. We all know Fashion is an international phenomenon and straight from 'She wears Fashion' you can follow Kativa on her amazing journey around the world.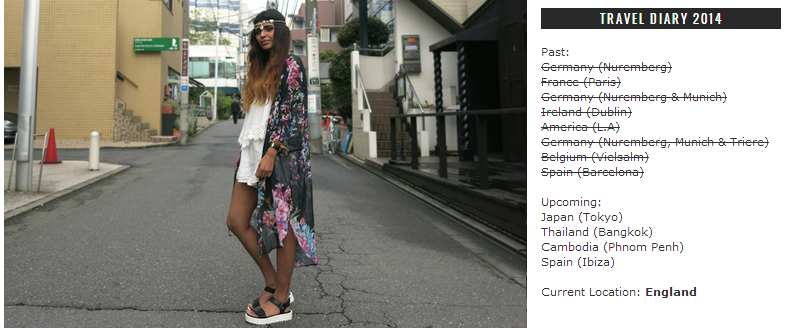 See what she says about the What, Where, When and Wear of every pit stop. Immerse yourself in Kativa's current trip to Japan and get the low down on what she brings in her suitcase to be camera ready.
Wear it with LoveSales
A bit jealous of Kavita's selection of Spring/Summer must-have handbags? So are we!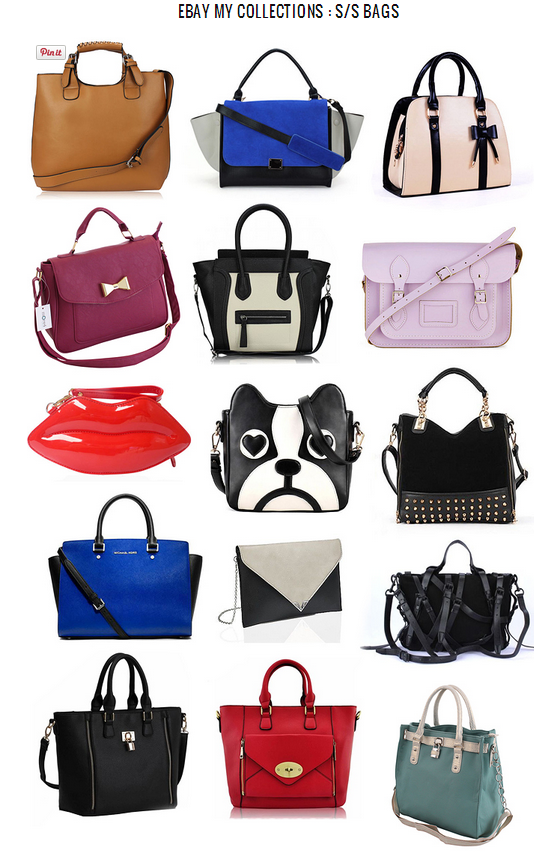 (Image source: http://www.shewearsfashion.com/2014/03/ebay-my-collections-ss-bags.html)
Sign up with www.lovesales.com, get our browser button and add your favourite items to your personal wishlist. We will let you know when they go on sale or even when they have a price drop. Amazing isn't it.
To see how LoveSales works visit our 'How it works' page, sign up with us and start shopping now.
For more LoveSales Fashionistas of the week, join us on any of our social channels and we will 'Halla' at you when we have giveaways, new interesting blog post or just when we want to have a chat. Check out our Pinterest or Intsagram account and have a close up on the LoveSales style and see what we are all about.
Want more? Follow Kavita on her Instagram page and get a glimpse of her future backpacking travels in Thailand and see how she doe's it in style.
Until next time
Marika x