Well, it is that time of year again. Festival
season 2014 kicks off in style this weekend as Radio 1's Big Weekend heads to Glasgow. Lovebox, Glastonbury, Bestival or Benicassim, which ever festival is top of your list, it's time to prepare your festival wardrobe!
Taking part of the summer festival extravaganza? We've scouted the best dressed celebs of Coachella 2014 and put together a festival fashion guide for you to look your best for the special weekend you've been waiting for all winter.
Vintage Glam: Vanessa Hudgens
(Picture: Starstyle.com)
Want Vanessa Hudgens look? Here are the details: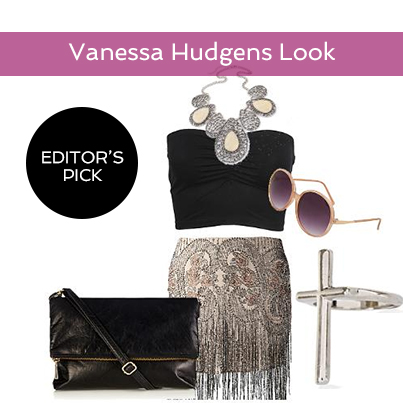 Black cropped bandeau (Select Fashion, £2,50), Haute Hippie mini skirt, (Farfetch,£533.41), Nude Round Sunglasses (Miss Selfridges,£8), Silver Tones cross ring (River Island, £3), Elegant Cutout Teardrop Necklace: (oasap £12,07), Clutch Bag, (Oasis, £40)
Crop & Roll: Kendal Jenner
(Picutre: Grazia)
Whilst we're not so sure on the nose ring, if you're more of a jeans and converse kind of girl, get Kendal's look: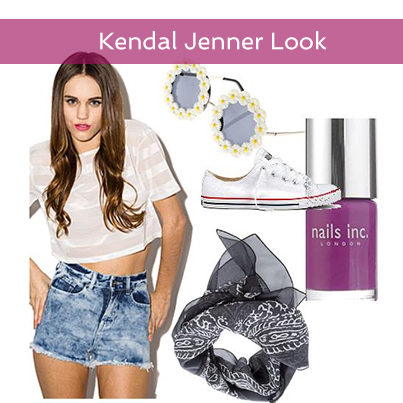 Sunglasses: (Claires, £10), Nail polish, (Selfridges, £11), Denim Shorts, (Daisy Street, £14,99), Printed silk scarf, (Farfetch, £166.70), Converse Women's Shoes, (extrempie,£3,60)
Simple Chic: Jamie Chung
(Picutre: Grazia)
Want something more dressy? Jamie Chung knows how to stay classy and cool with this look: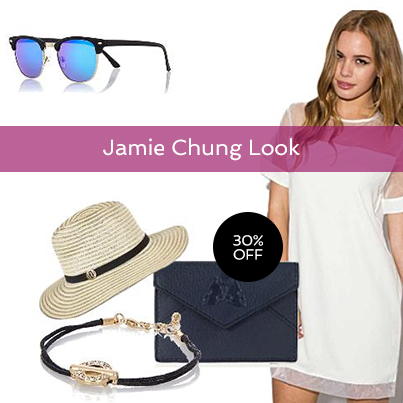 Bracelet, (River Island, £3,00), Black Retro Sunglasses, (RiverIsland, £10,00), Shift Dress, (Daisy Street, £17,99), Fedora Hat, (River Island, £18,00), Card holder, (Atterley Road, £8,00)
Spring Fling: Beyoncé
(Picutre: Grazia)
Can you rock the Queen B look? Here's the details: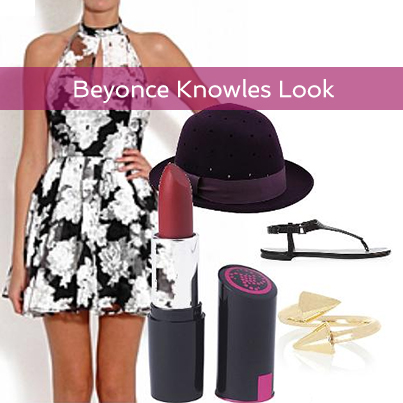 Lipstick, (Boots, £2,99), T-Bar Sandal, (New Look, £7,99), Ring, (River Island, £5,00), Trimbley hat, (Liberty, £50,00), Floral print dress, (Rare Fashion, £52,00)
Going to a festival this summer? We have your back. Sign up with www.lovesales.com, get our browser button and add all your favourite festival items and we will put it all in your personal wishlist. We will let you know when they go on sale or even when they have a price drop. How amazing!
To see how LoveSales works visit our 'How it works' page, sign up with us and start shopping now.
Remember to join us on any of our social channels and we will give you a shout at you when we have giveaways, new interesting blog posts or just when we want to have a chat. Check out our Pinterest or Intsagram account and have a close up on the LoveSales style and see what we are all about.
Until next time,
Marika x