Introducing
Laetitia Wajnapel, founder of

Mademoiselle Robot, Parisian journalist and consultant covering the streets of London, Paris and Los Angeles. Through Mademoiselle Robot, she has been bringing her 'Je ne sais quoi' to the fashion world since 2007.

(image source: http://www.mademoisellerobot.com)
Not only has she collaborated with big names of the industry, Glamour UK Style Tribe, Net à Porter, Lacoste, Swarovski, Jack Wills, Barbour, River Island, Ted Baker, H&M, French Connection & L.K.Bennett to name a few, Laetitia has also published her first book called 'Multiface(t)s, Style Yourself With Jewelry' and is part of the British Fashion Council Blogger Panel. As if that wasn't enough, she also has been giving lectures and workshops about the fine art of blogging and the other facets of her wonderful world. Don't we all wish we were this accomplished?
To fill Mademoiselle Robot full of lust worthy content for us all to swoon over, Laetitia has partnered up with three other fashion rock stars. Pull together a DJ and club promoter from LA, a lingerie designer/ life Coach and Monsieur Robot, AKA Warren Beckett, and you get one of the top UK fashion blogs. They say there isn't a perfect recipe for success but this one seems to create something quite extraordinary.
Our favourite post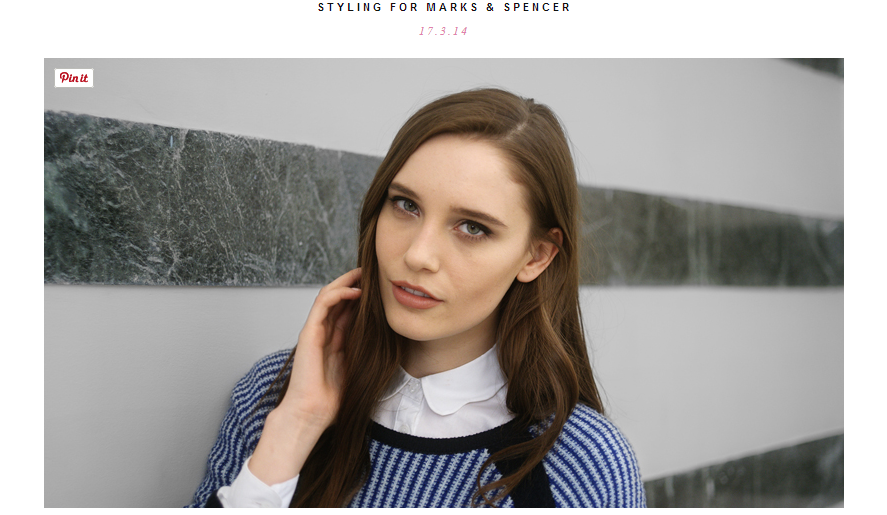 (image source: http://www.mademoisellerobot.com/2014/03/styling-for-marks-spencer.html)
In collaboration with Mark and Spencers, Laetitia was carefully selected to put her talent and her love for clothes to work along side Farhana Nazir from 'My Fashion Life', Emily Johnston from the famous 'Fashion Foie Gras' and the fashion journalist Laura Tan.
Add a camera crew and a few models into the mix and you get, S/S 2014 – Four Key Looks – M&S, a two minute summary of the Mark & Spencer's 2014 Spring and Summer season top cuts. Have a look at the four fashion gurus putting together ensembles for all the trendy ladies of this world. From an office outfit to how to wear the boyfriend jean or chunky leather boot, you have it all.
Get the Robot Look with LoveSales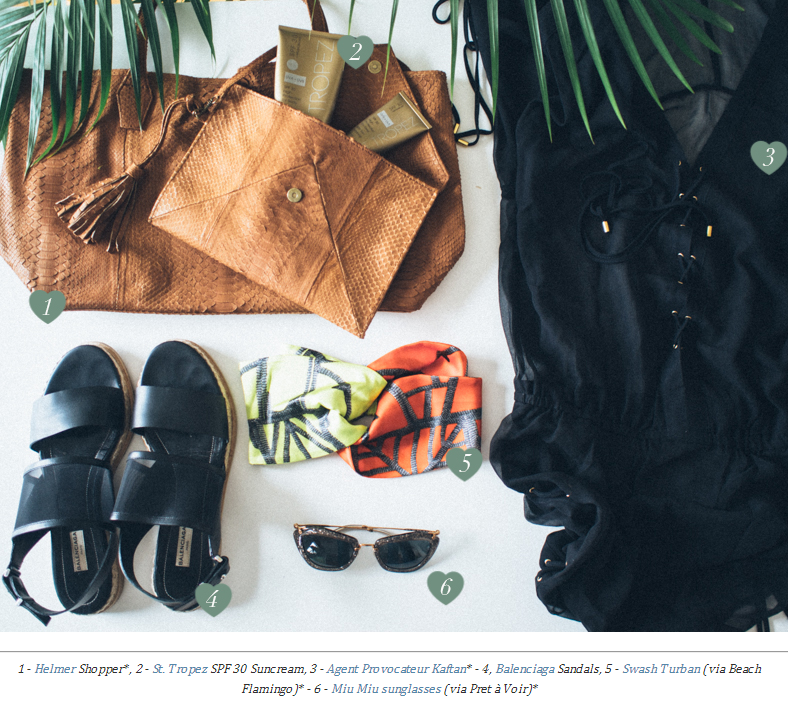 (Image source:http://www.mademoisellerobot.com/2014/03/california-here-we-come-my-los-angeles.html)
Sign up with www.lovesales.com, get our browser button and add your favourite Mademoiselle Robot items to your personal wishlist. We will let you know when they go on sale or even when they have a price drop. Amazing isn't it.
To see how LoveSales works visit our 'How it works' page, sign up with us and start shopping now.
For more LoveSales Fashionistas of the week, join us on any of our social channels and we will 'Halla' at you when we have giveaways, new interesting blog post or just when we want to have a chat. Check out our Pinterest or Intsagram account and have a close up on the LoveSales style and see what we are all about.
Want more? Follow Mademoiselle Robot on her Pinterest page and get a run through her personal style and favourite travel hotspots.
Until next time
Marika x