Autumn has arrived. The nights are getting colder and the weather is getting a bit chillier, so we're starting to think how to cosy on up in the fashion department whilst still looking stylish.

The solution? The blanket cape! We've been loving the blanket cape trend that has been strutting down the runway for a while now. From Cara Delevingne to Olivia Palermo rocking the Burberry blanket cape, it's impossible not to want to try this trend out for yourself.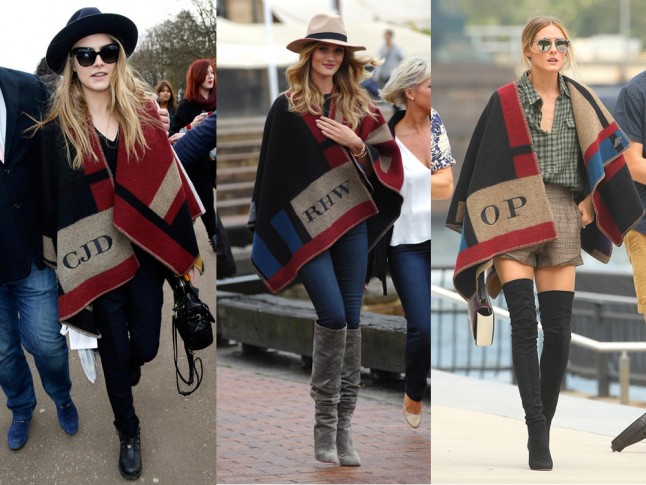 Now it's very important to get this look right if you're going to go for it! It's surprisingly easy to end up looking like you should be an extra in the Mighty Boosh.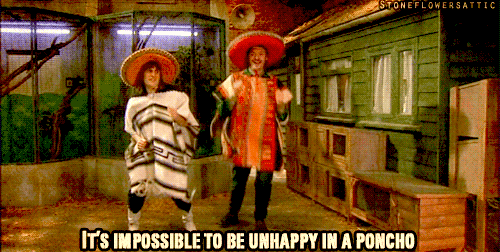 (However, as they say it is impossible to be unhappy in a poncho)
Our 5 Best Tips to Pull off the Blanket Cape Look
1. Choose a shorter length to avoid looking like you're dressing up as Zorro or Dracula. It's getting close to halloween and you do not want to be mistaken for wearing fancy dress.
2. Neutral colours in an autumnal palette. You may want to stand out with a bright colour, but you're wearing a cape. It's a statement piece all on it's own. Choosing a bright red colour may have you looking more Red Riding Hood than fashionista.
3. Team with skinny jeans to emphasise the shape of the cape.
4. Belt it. If you don't particularly like the loose comfy fit, cinch it in with a cute belt and show off your waist.
5. Make sure you can move your arms comfortably. Practicality wins over fashion this time, find a cape which allows you to move your arms freely.
Designer Look, High Street Prices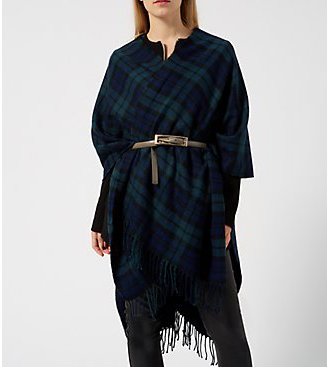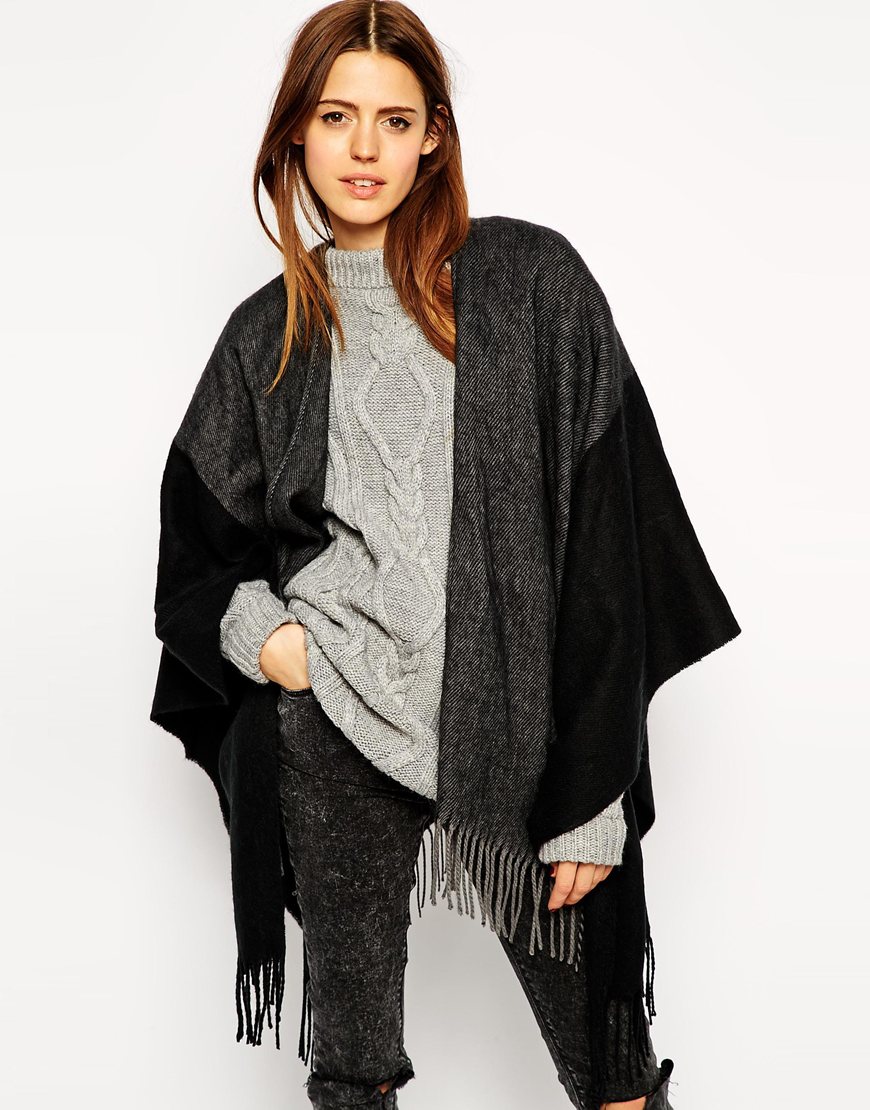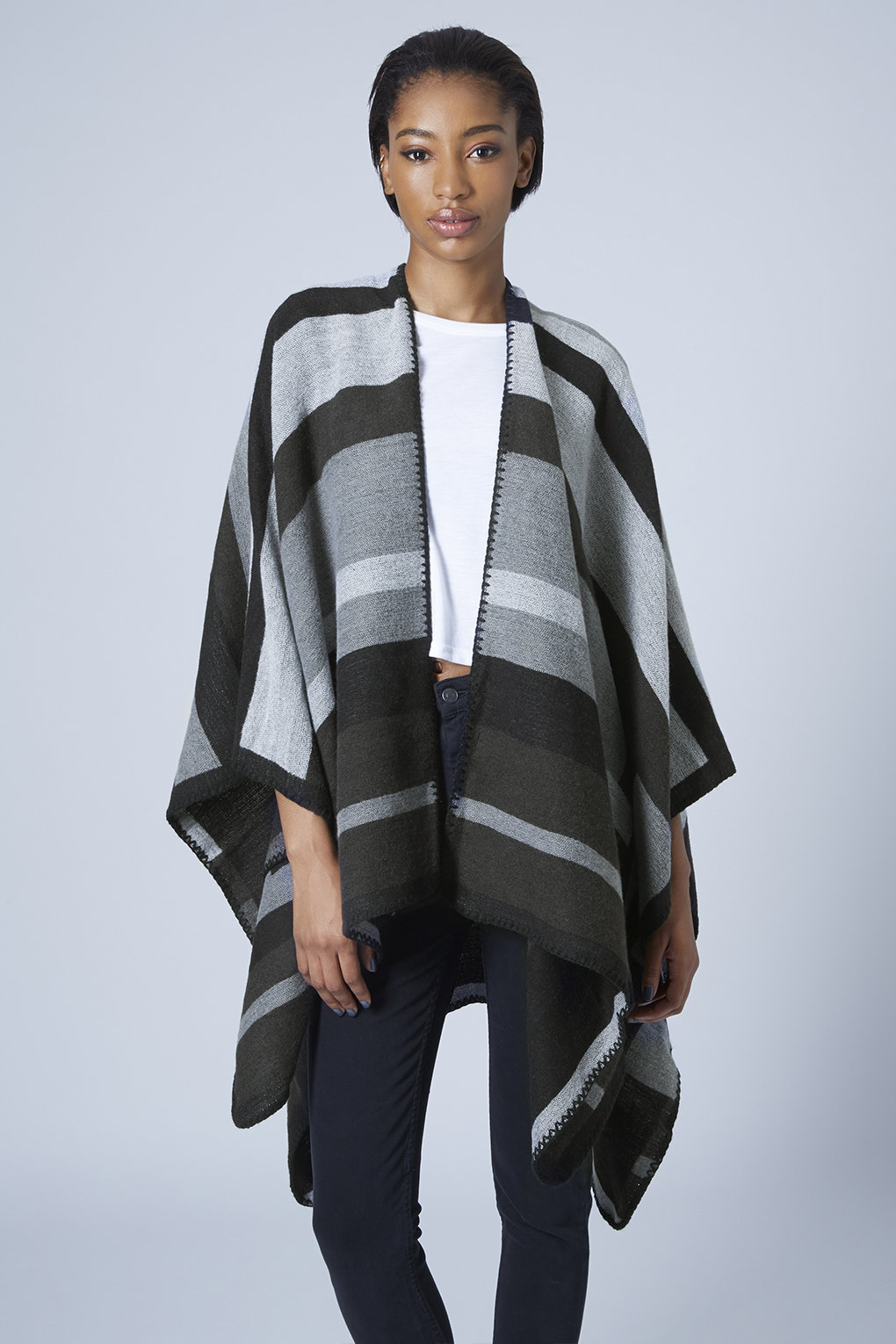 We're feeling all snuggly and warm already!
Until next time,
Charlotte x