If you liked Stuffster, you'll love LoveSales!
Stuffster.com has now become LoveSales.com
Welcome Stuffster fans! We've completely redesigned the Stuffster website to give you an even better shopping experience. LoveSales lets you do everything you did with Stuffster, plus loads more! What's more? You don't need to do a thing. Everything in your Stuffster account has been transferred to LoveSales and your existing Stuffster login works just fine on LoveSales!
So what's different? We've kept all the great features of Stuffster and added loads of new, additional features that we know you're going to love. Here's a quick summary of the new stuff to try out:
1. My List
Your LoveSales List will still work in the same way as with Stuffster. You can add products from any website to your LoveSales List. We will continuously monitor them for you and alert you the instant they drop in price or go on Sale!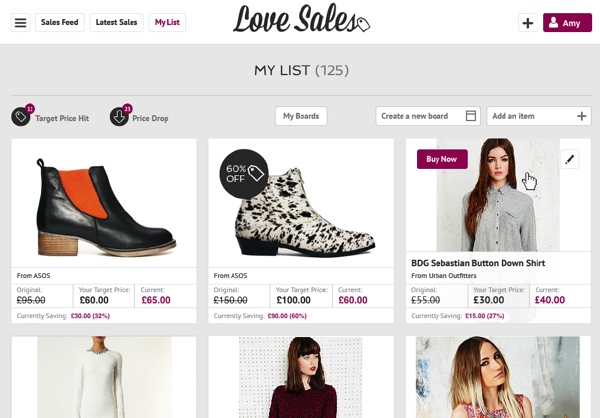 What's NEW is we've now added even more ways to add products to your List. As well as the Browser Button you can now just paste the product URL, plus we've also made it much easier to add products from your mobile device. For more info, see How it Works.
Important: you will no longer be able to use the Stuffster button, when you login to LoveSales you will need to add the new LoveSales button to your browser
2. Sales Feed
Every day we scout the sales so you don't have to!
The Sales Feed on LoveSales shows a handpicked selection of the very best Sale items from hundreds of the most popular shops all in one place, everything 25% – 75% off. Browse all the best sale deals in one handy feed.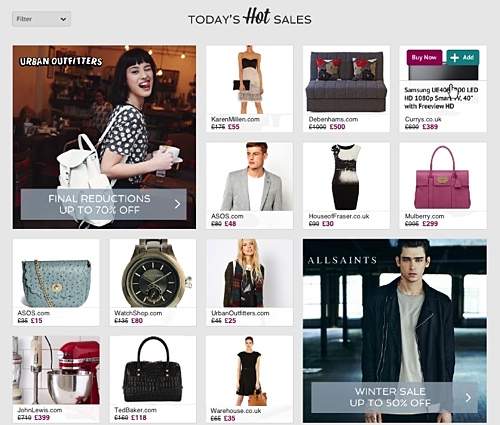 3. Latest Sales
Never miss a Sale Again!
Every day the LoveSales team search hundreds of the most popular brands to find you the freshest Sales around. We show you all the brands on Sale in one place – go to Latest Sales.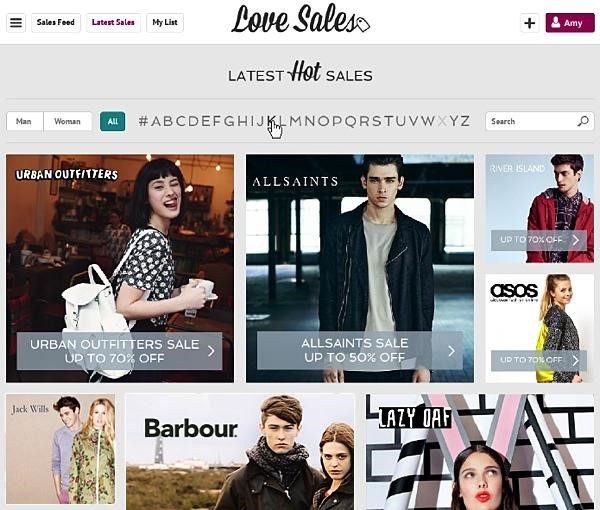 Plus, add all your favourite brands to your Favourites List and we will track them for you. That means every time they have a Sale on in the future we will send you a Sale Alert so you're always the first to know!
For full details of the new features of LoveSales see our How it Works page
The Important Stuff!
Here's what you need to know:
Don't worry…all the features of Stuffster are still there in LoveSales and you won't lose any of the products in your List. Everything in your Stuffster account has been transferred to LoveSales. LoveSales gives you everything you had in Stuffster but loads more!

We've already transferred your account to LoveSales. All you have to do is Login now with your existing Stuffster login.

Get the LoveSales Button – the Stuffster button will no longer work, during the signup process add the new LoveSales Button

Add Your Favourites – add your Favourites Brands during signup for a personalised Sales Feed and Sales Alerts whenever your Favourites have a Sale on
If you have need any help please contact us anytime at support@lovesales.com
Click below to login to LoveSales and get started!

Happy Shopping!!
To help you get started with LoveSales, visit out How It Works page.