Are you looking for a way to kit out your home for less? Look no further Love Sales can help you to find the latest Home products at a reduced cost. Why pay full price ever again when Love Sales can help you to monitor furniture shops such as Argos, Next, Feather & Black and Wickes to name just a few.
Love Sales has found thousands of sales since it launched offering discounts on a range of products and brands helping you to save. There are new sales everyday on both fashion and home furnishings.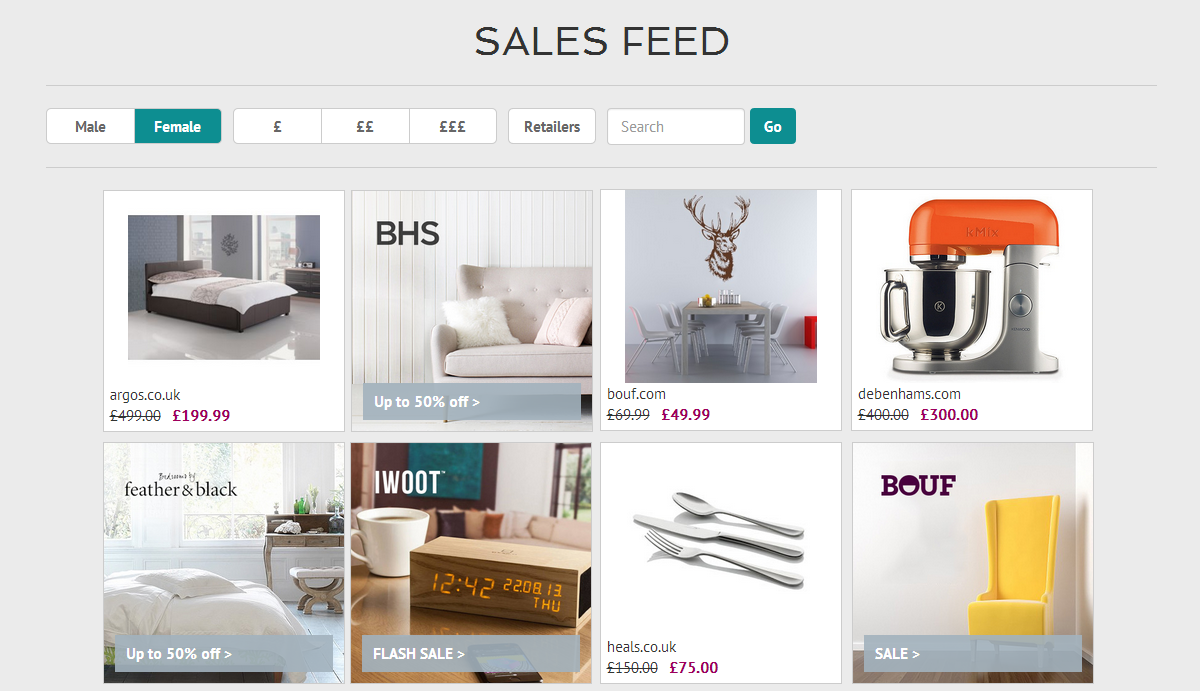 If you are looking for cheaper furniture without losing quality then Love Sales is here for you. Whether you are moving to a new home, or just want a change, find those must have pieces and ensure you get them at a knock down price.
How to Find Home Furnishings for Less?
Here is how to use Love Sales to help you save money when you are purchasing items for your home.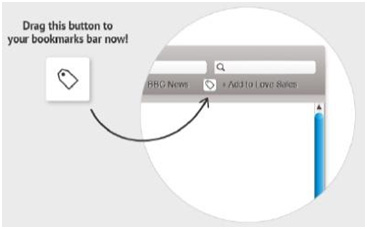 All you need to do is to add the "Love Sales Button" to your tool bar. This is really easy; simply drag the button to your browser to install it. Then when you're browsing your favourite furniture shops online and see a product you like, click the Love Sales button to add it to your List. Love Sales then does all the hard work and will track your products and alert you the instant they go on Sale! So you can have the home you want at the price you love.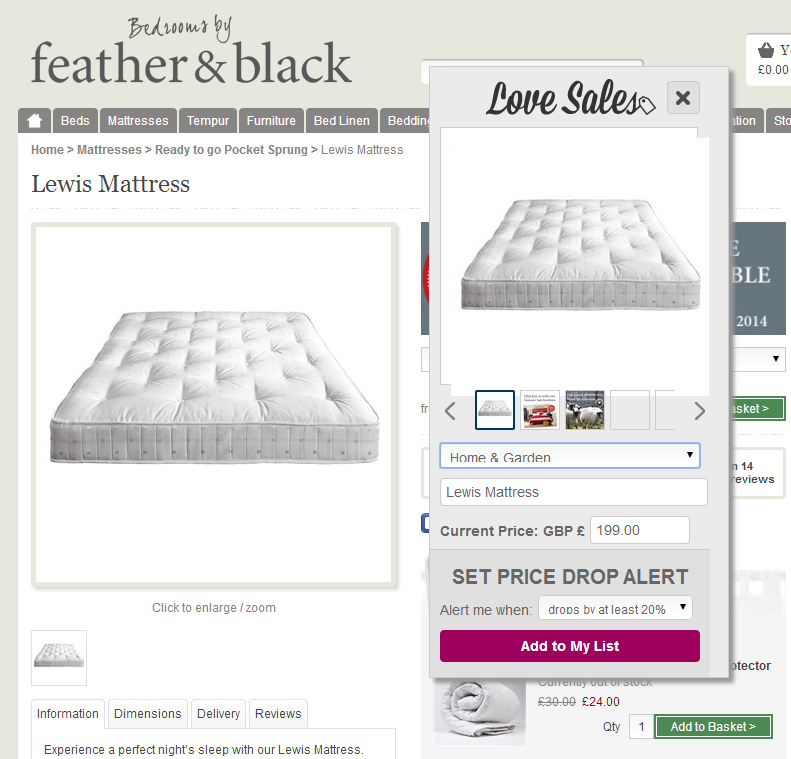 Furniture Sale Shopping On the Go
Another bonus of Love Sales is there is no limit to the number of items you can follow so you could be shopping at all your favourite furniture stores from anywhere, even on your mobile.
Finding furniture for your home whilst shopping on your mobile is just as easy by using the 'Add by Email' feature. Once you have found your must have piece of furniture or latest home appliance gadget click the 'Share' button then select the 'Email' option. An email with a link to your product will be created send this to addthis@lovesales.com. The product automatically gets added to your Love Sales list so you are the first to know as soon as the item goes on sale.
Please make sure the 'From' email address is the email address registered with your Love Sales account as this is how products are matched to your account.
Organise Your Shopping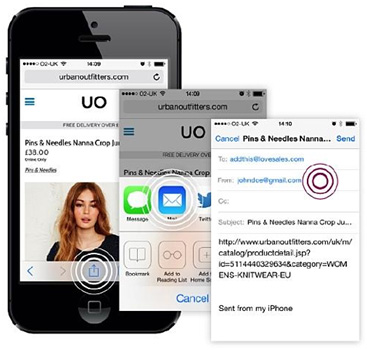 Another great feature to help you shop for furniture and goodies for your home you can use the Love Sales List to organize your products. Products which have been added to your list are accessible from any device and the current price of your desired item and the items which have dropped to your Target Price are displayed. Oh yes, you can choose the price you want to pay so you can better manage your interior furnishing budget, rent and mortgage payments are expansive enough without furnishing the place too!
Can't quite decide which sofa is going to look best in your living room, add all the ones you like from all over the internet to a 'Sofa' pin board similar to the way Pinterest works.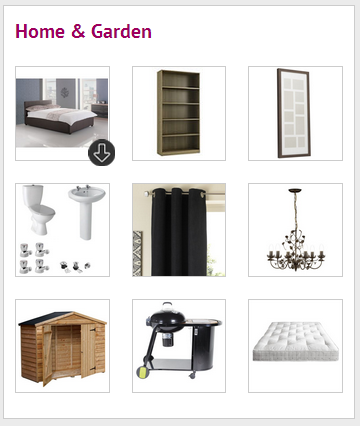 The added bonus is Love Sales will alert you when any go on sale so you can pay the price you want and make your home beautiful.
Until next time
The LoveSales Team x