Here at Love Sales we have been thinking about Gaps latest campaign to "Dress like no ones watching" and it's really made us think. (It's hurt our heads a little!)
Discussion in the Love Sales office lead to the conclusion that if we are honest, if we actually dressed like no one is watching then we would be in our baggiest loungewear and t-shirts being as comfortable as we possibly can, probably sitting on the sofa with our hair not brushed and enjoying daytime television but maybe that's just us!
Joking aside though, we love the concept and the message being sent out with this GAP campaign. The campaign uses celebrities dressed in very basic and "normal" clothing, such as denim jackets, simple leggings and plain t-shirts, but then hopes to inspire people to make that staple wardrobe item their own and mix it up to make amazing outfits!
Hopefully inspiring people to freely dress how they want to and not what their friends think they should be wearing or what the media says is "trendy" at the moment! Just wear whatever makes you feel the best!
The message also inspires people to just embrace their bodies and their styles and just roll with it! We've done it ourselves here, worn something that we know definitely doesn't suit us just because it's in fashion!
Luckily with so many clothing stores around in 2014 as well as supermarkets selling clothing, it's so easy to choose clothes to match your style and express your personality. Whether you express it with style, colour accessories or even a bit of sparkle! So go for it, dress like no ones watching and enjoy your style! (You don't have to go as crazy as the celebrities though!)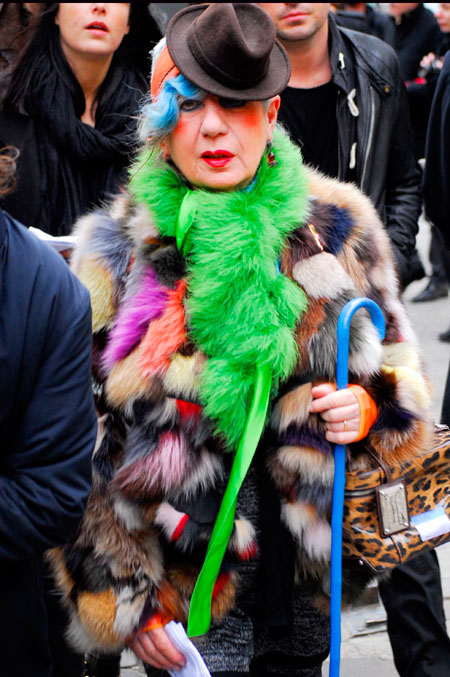 What are your thoughts? Do you have an individual style thats quirky or colourful? We would absolutely love to see it! Share your pictures with us at Love Sales on Facebook and @lovesalesdotcom on twitter
Get all your favourite brands and styles from your favourite websites into one wish list with Love Sales. You can add your products and we will alert you when any of your individual items go down in price… so not only can you look and feel yourself but you can save money whilst you do it. To sign up now click the Love Sales logo below.