It hardly seems that long ago that we were strutting our stuff in cute little crop tops and chunky platform sandals in true 90s fashionista style. As the 90s fashion trends have now made a comeback, it really could have been yesterday.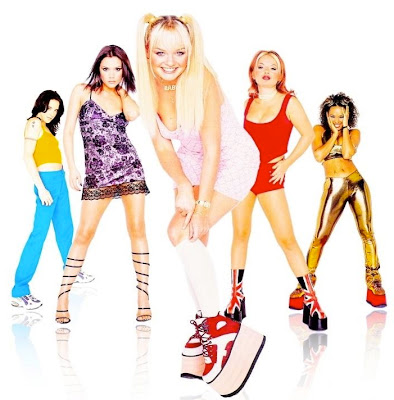 For most people, the 90s haunts us with our fashion mistakes. Looking back at that hairstyle and those (extremely) wide leg jeans will make you shudder. But now with 90s trends popping up all over the place we're kind of regretting throwing away our dungarees and scrunchies.
You'll be forgiven for not noticing that this style was back in fashion, the trend came back in such subtle ways that you probably never realised you were buying into it – crop tops being a prime example!
Here's a run down of our favourite 90s styles that are available in the high street now. For most, we're glad they're back, but there are some that should never, ever see the light of day again. We're looking at you shell suits.
90s Fashion Comeback Shoes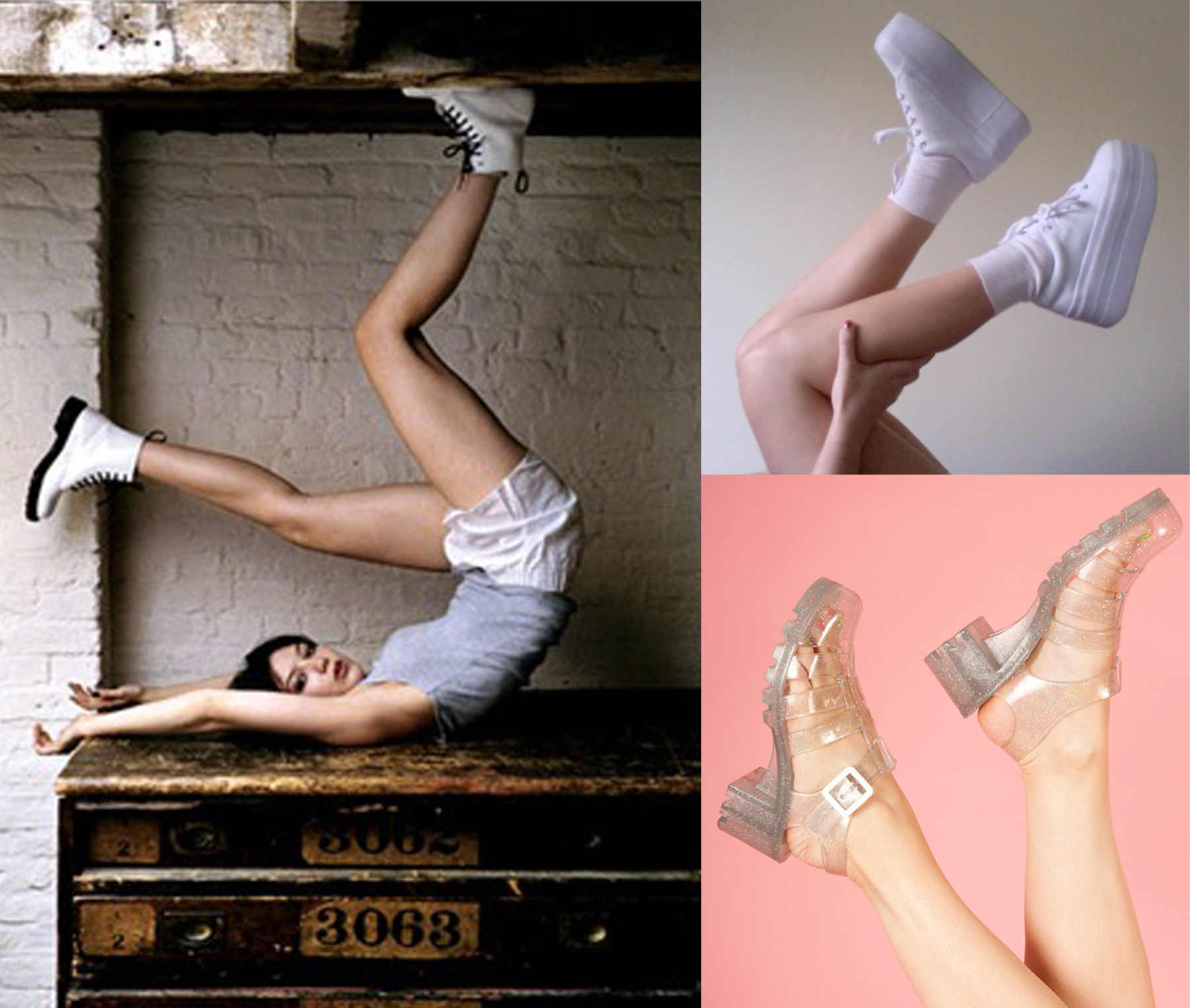 Jelly Shoes, Dr Martens, platforms, they're all back and better than ever.
Mainly associated with The Spice Girls, any shoe could be given the platform treatment. If the platform was big enough so that you twisted your ankle regularly you knew you looked cool.
Every 90s kid had a pair of jelly shoes growing up, and if you were lucky enough they would be sparkly. Although not completely practical as they took all summer to break in and by the next summer you had grown out of them. They looked super cute though and we're glad this is a 90s fashion comeback.
Okay, we know Docs were around way before the 90s but they did became very popular with the masses in this era. The great thing about Dr.Martens is that they are super comfy and can be worn ANY season. Practical and trendy? This mix almost never happens so embrace it!
So 90s comeback shoes, you can stay for as long as you want.
£55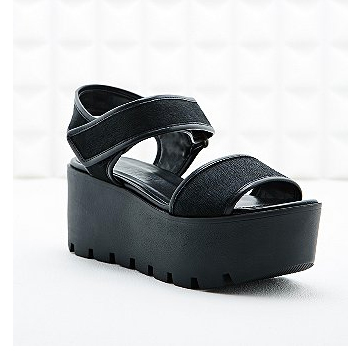 £18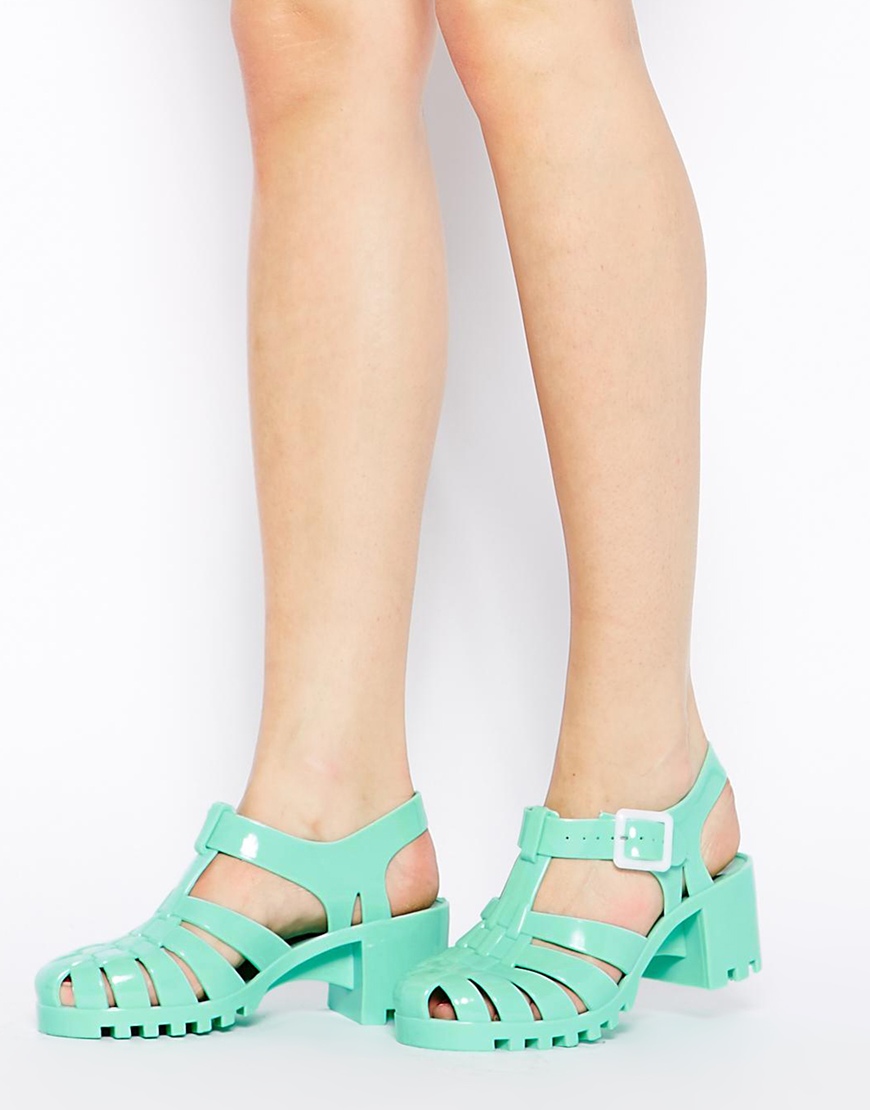 £55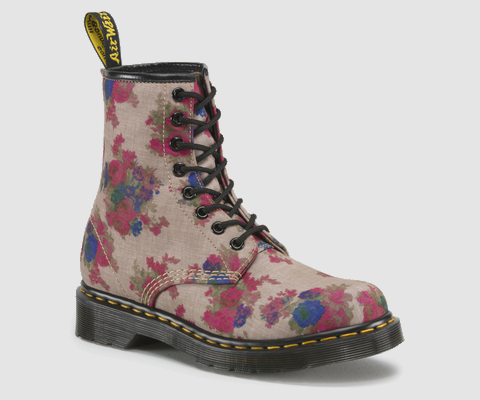 90s Fashion Comeback Overalls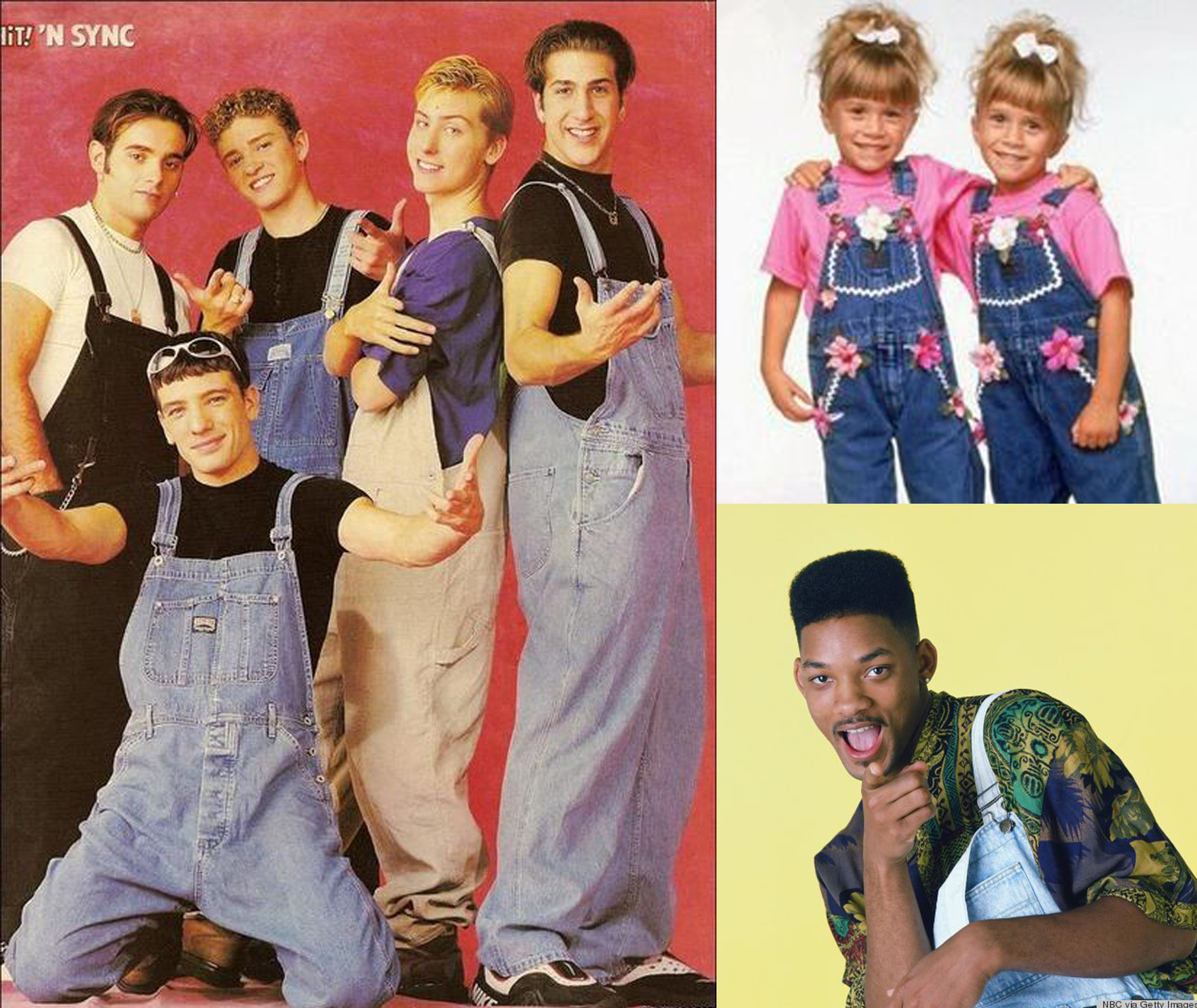 Who wouldn't want to wear denim overalls when the likes of Will Smith, Mary-Kate and Ashley, and 'N Sync were rocking them? In our minds, this trend has been subtly making a comeback for a while in the form of playsuits and jumpsuits but never in its full 90s glory like today.
The only objection we have to this comeback is the same discrepancy we have with playsuits and jumpsuits – why does it have to be such a palaver when nipping to the loo?
£25

90s Fashion Comeback Chokers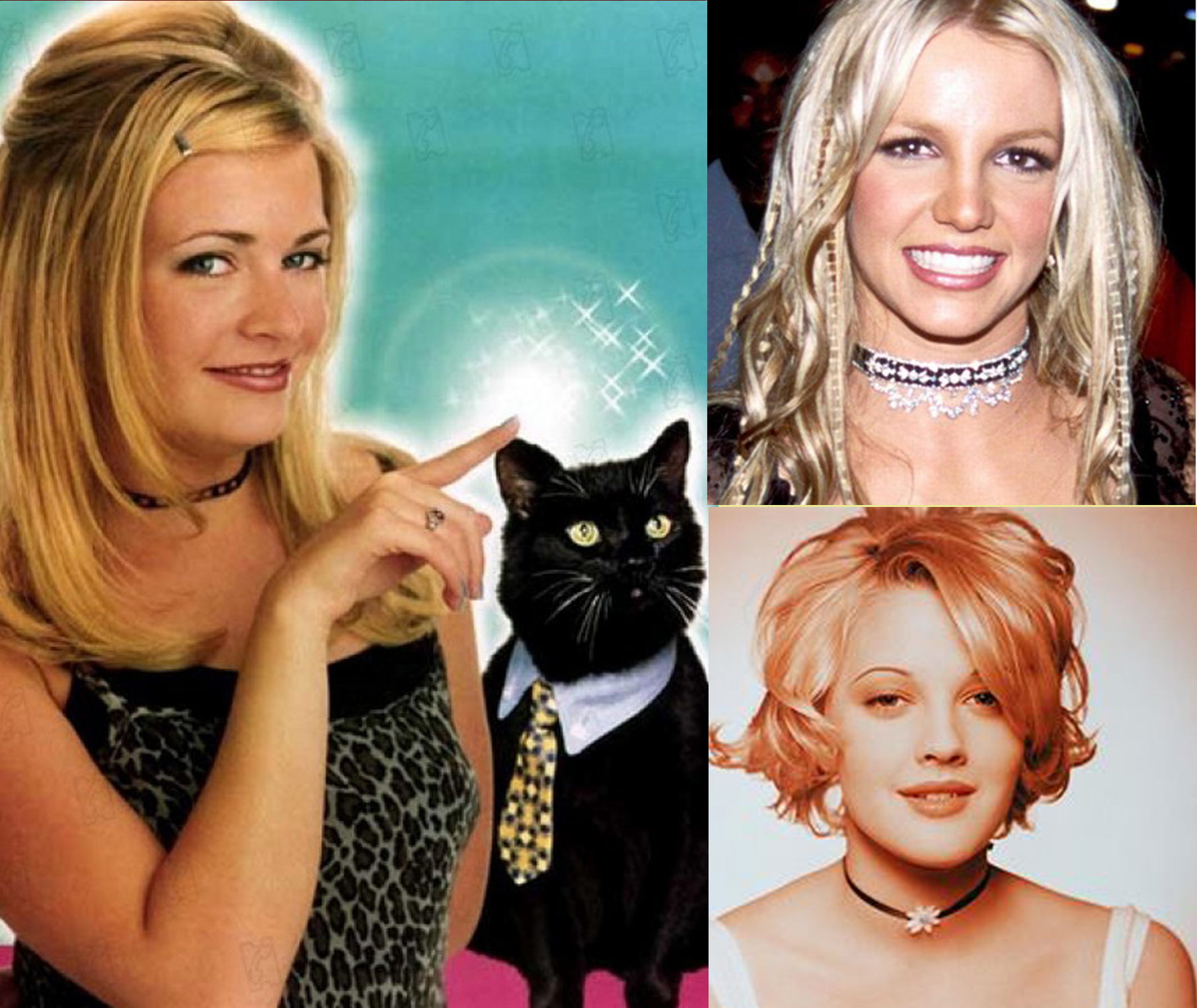 The choker necklace was a staple accessory for many a 90s teen icon. Embellished, velvet to the ever popular tattoo choker, it was imperative to show how nice and slim your neck was with one of these bad boys.
£14.50
We love the Mean Girls reference, that's like, so fetch.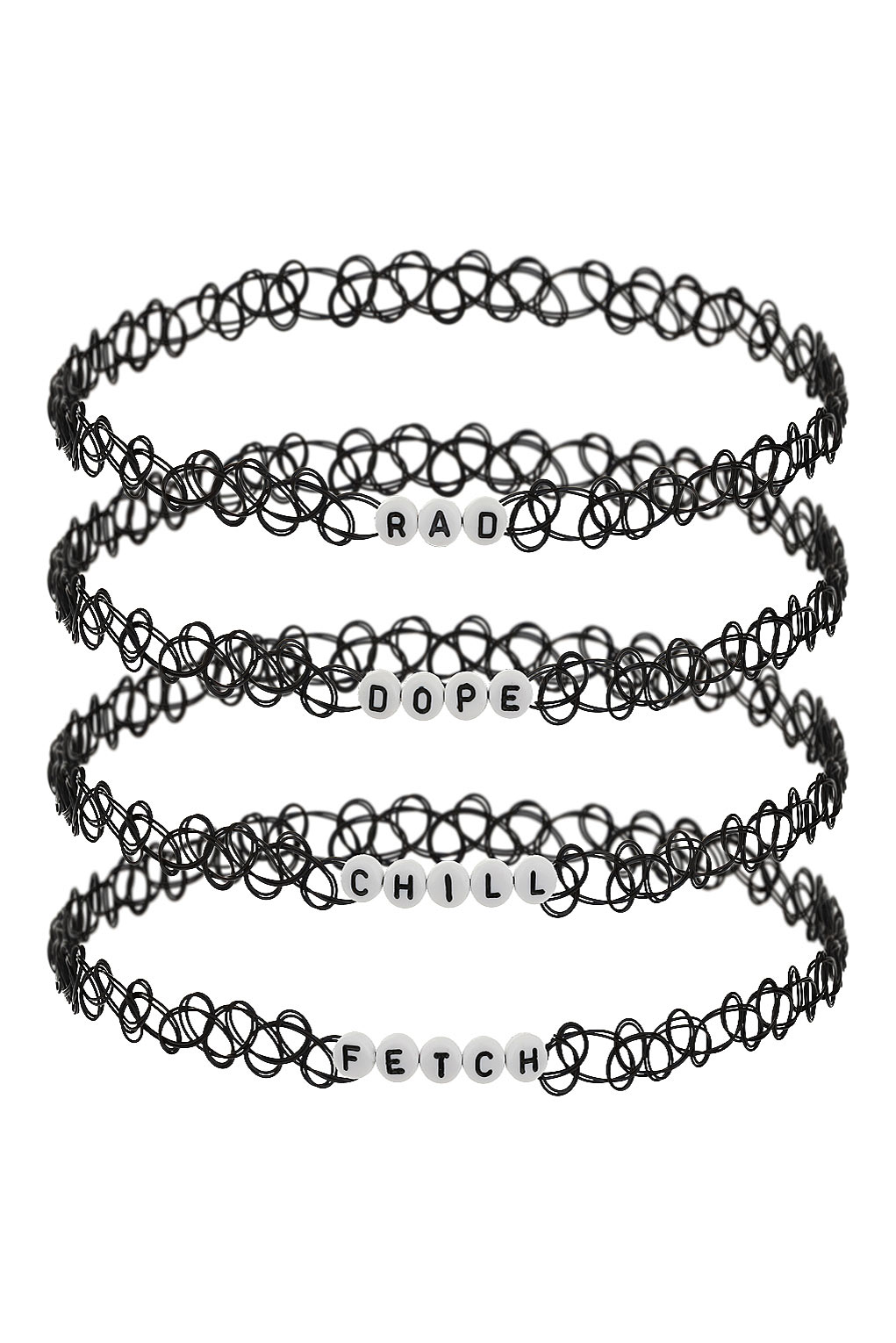 With so many 90s trends making a comeback we can only hope and pray that the likes of the shell suit never return.
What are your favourite trends of the 90s? We'd love to hear from you!
Until next time x