For years, men have been putting their keys, wallet and phone in their pockets and called it a day. But why should women have all the fun when it comes to bags? We get to carry our laptops, umbrellas, hair brushes, perfume, and huge miscellaneous of other ad hoc items in beautiful designer bags.
There's a whole new world out there guys, no longer do you have to put up with your pockets weighing your trousers down. You can sport a messenger bag, satchel, tote, rucksack – basically anything you want.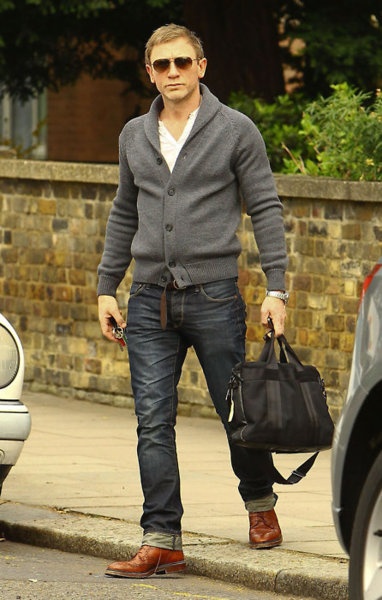 Daniel Craig looks effortlessly casual with his bag of choice.
Lucky for you, brands like ASOS, River Island, and MyBag have all upped the ante for man bag fashion. LoveSales will help you find the perfect style for you and at the best possible price!
Messenger Bag

Messenger bags are the multi-taskers of the man bag universe. They can be smart enough to take to work with ample space for laptops and notepads, and can be used in the day time as a casual bag.
These are the perfect type of bag for you if you're the 'one bag suits all' kind of guy.
Satchel

You wouldn't be the only one to mistake the satchel and the messenger bag. Satchels are usually smaller (but not always) than a messenger bag. Generally, satchels are designed to look more formal and are great bags to use for work, especially if you want to step away from the briefcase.
Work Bag

River Island have evolved in the man bag game and have made the 'work bag.' This bag is very similar to a laptop bag but is a bit larger to fit other items in too.
The detachable long strap means this can be worn across the chest for a messenger bag style look, or by the handle for a smarter briefcase style.
Holdall Bag

The name says it all with this bag, it really holds all. This bag is great for over night stays, the gym, or anywhere you may need to pack more than usual.
This type of bag is great for expressing your personalty as they come in so many varieties. From classic leather to printed canvas, there is a holdall bag for every man out there.
Bowling Bag

The bowling bag quite literally evolved from the classic bags used to carry bowling balls. This has been popular for a lot of women's handbag styles but don't let that put you off. The Zara bowling bag has a retro style that looks quite similar to a hold all. The small size means you can use it for just about anything – work, days out, the gym.
Tote Bag

Men can be put off from the tote bag as there are so many feminine versions of this style. But as the tote bag is easy to carry, easy to put things in, and easy to find things in, we don't think that men should miss out.
It's easy to find masculine versions of the tote bag, just check out GAP, Fred Perry and Selfridges.
Rucksack

Rucksacks aren't the greatest bag to take to work if you work in an office, but no one can deny that having your bag secured on to your back isn't convenient. This bag is perfect for those who walk or cycle to work as you don't have to worry about your bag and distributes the weight (no one likes heavy bag shoulder ache) evenly.
Mini Bags

The mini bag is great for first time 'bag-a-phobes.' Similar to a messenger bag, it can be worn over the chest or just rest on the shoulder. It's big enough for your keys, wallet and phone and small enough that you're not making a man bag statement.
How to find the perfect bag for less?
Sign up to LoveSales to find and save the products you love from your favourite websites, and get alerted when items drop in price! All you need to do is to add the Love Sales Button to your tool bar.
This is really easy; simply drag the button to your browser to install it. Then when you're browsing online and see a product you need, click the Love Sales button to add it to your List. Love Sales then does all the hard work and will track your products and alert you the instant they go on Sale!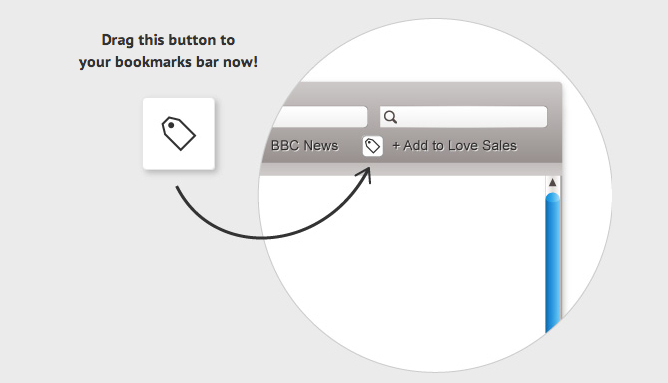 Shopping on the Go
Another bonus of LoveSales is there is no limit to the number of items you can follow so you could be shopping at all your favourite stores from anywhere, even on your mobile.
Finding bags for your wish list on your mobile is just as easy by using the 'Add by Email' feature. Once you've found the product you need, click the 'Share' button then select the 'Email' option. An email with a link to your product will be created, send this to addthis@lovesales.com. The product automatically gets added to your LoveSales list so you are the first to know as soon as the item goes on sale.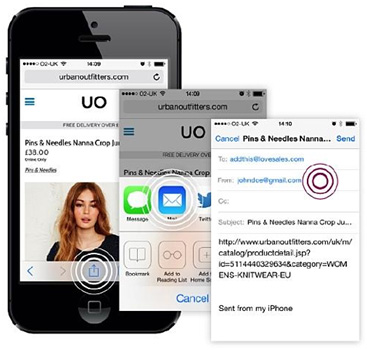 Please make sure the 'From' email address is the email address registered with your LoveSales account as this is how products are matched to your account.
You can then organise all your products into boards, this means you'll be alerted when anything drops in price.
Until next time x