It's that time of year again! Summer is upon us and we can't wait to take a break by the poolside. If you're counting down to your summer vacation, you're probably on the verge of a little shopping spree. That's where we come in! What's more, we've narrowed down the top swimwear trends for men and women to make your choice stress free.
(image source: http://www.tiara-womans-swimwear.com/summer-bikinis.html)
For the girls:
The Classic String Bikini

(Bikini: Boohoo.com)
The string bikini is a safe bet. You can't go wrong with this classic style seeing as it pretty much works with any color or print and can easily be mixed. With adjustable strings for the top and bottom, it stays true to its name and never fails for your weekend beach getaway.
The One Piece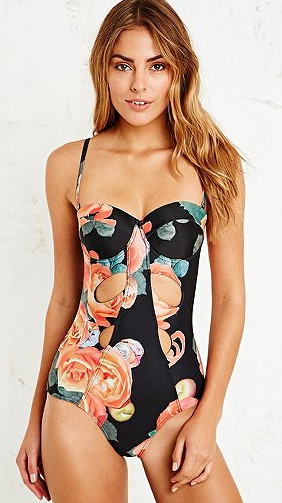 (One piece suit: Urban Outfitters)
Try something a little edgy and classy this summer! The one-piece suit is a fun twist to your beach attire and is very sexy with the rushing. Find this stunner in a solid color to wow by the pool.
The High-waister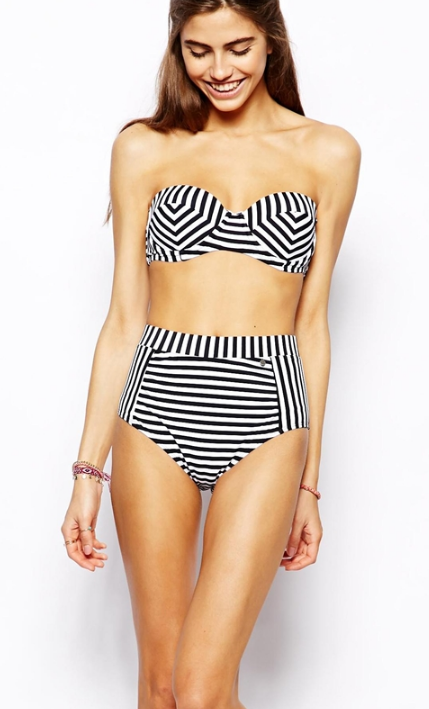 (Bikini: ASOS)
It's obvious: Taylor Swift made us fall in love with this vintage pin-up girl look! She may have been one of the first to pull off this fun new style but you too can make it fabulous on your weekend at the beach. A high-waist bottom accentuates your small waist all while being a little flirty.
For the boys:
Board Swim Shorts

(Board Shorts: Superdry)
The oh-so popular board swim shorts still remain at the top of our men swimwear trends. Although it has a stigma of solely being appropriate for the younger generation, you shouldn't count them out. Keeping things simple with a clear pattern or solid color, board shorts can be appropriate for all ages. Heck, if Matthew McConaughey and Hugh Jackman can wear them for a jog on the beach, so can you!
The 'Short Shorts'

(Swim Shorts: ASOS)
Short swim shorts are the upcoming trend popular amongst designers. Besides the fact that it shows off all that hard work in the gym, short swim shorts are virtually on every runway this year. Contrary to the misconception in the past that short shorts lack masculinity, short swim shorts that are properly tailored are all the rage. This trend allows you to go from the beach to the bar without looking like you spent the entire day surfing. It is certainly a trend to consider if you're looking to be sophisticated and trendy laying in the sand.
The 2014 Don'ts
If anyone has watched the latest The only way is Marbs, you'll undoubtedly have all seen the famous Bobby Norris "rocking" the one side.. do we call this a speedo? Let's just say, even if you "cannot stand the tan lines", he should definitely be the only one wearing this one on the beach this summer. That said, if you are feeling adventurous and confident no one cant stop you, right?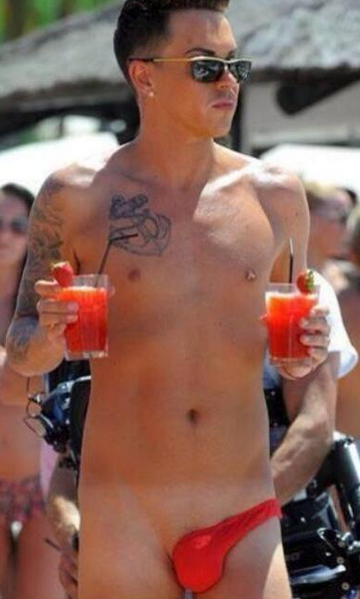 Ready to shop these amazing new trends for your summer holiday? Sign up with www.lovesales.com, get our browser button and add your favourite swimwear items to your personal wishlist. We will let you know when they go on sale or even when they have a price drop. Amazing, isn't it?
To see how LoveSales works visit our 'How it works' page, sign up with us, and start shopping now. For more LoveSales news join us on any of our social channels and we will 'Holla' at you when we have giveaways, new interesting blog post or just when we want to have a chat.
Check out our Pinterest or Intsagram account to get a close up on the LoveSales style and see what we are all about.
Until next time
Deborah x