Spring/Summer 15 collections are hitting the shops right now and LoveSales want to help you find your own SS15 style. So, what are the hottest items that you should have in your wardrobe this season? What should you be cramming in your LoveSales watchlist to ensure you get the best and most 'on trend' deals when they drop in price?
Spring/Summer trends appear to be an eclectic mix of bohemian styles, a focus on khaki and patchwork denim patterns. Strong colours that are both bold and contrasting like monochrome are going are making a re-emergence again this season.
At LoveSales we have scoured the trends and have pulled together some of the hottest Spring/Summer inspiration. Take a read, we hope it gives you some inspiration.
Khaki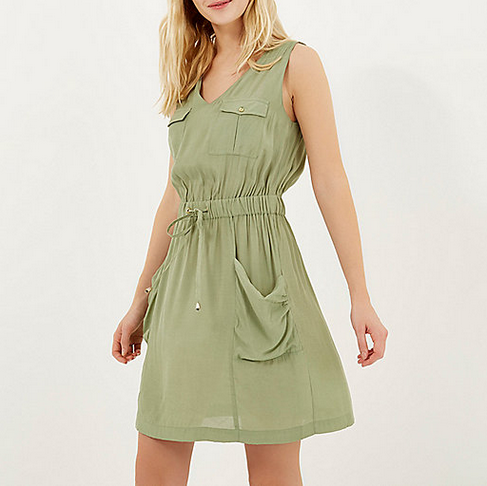 Khaki used to be all the rage 20 years ago, but thanks again to the Kardashians it's made a complete comeback and it's sexier than ever! With cropped trousers, jackets and shorts set to be on trend this Spring/Summer, it's a must have item this season. If you aren't ready to go full khaki then why not choose some khaki accessories to stay on trend and within your comfort zone. River Island have got the trend down to a tee, with relaxed casual dresses. She Inside also have an amazing selection with waterfall leather jackets, bodycon dresses and shorts!
---
Denim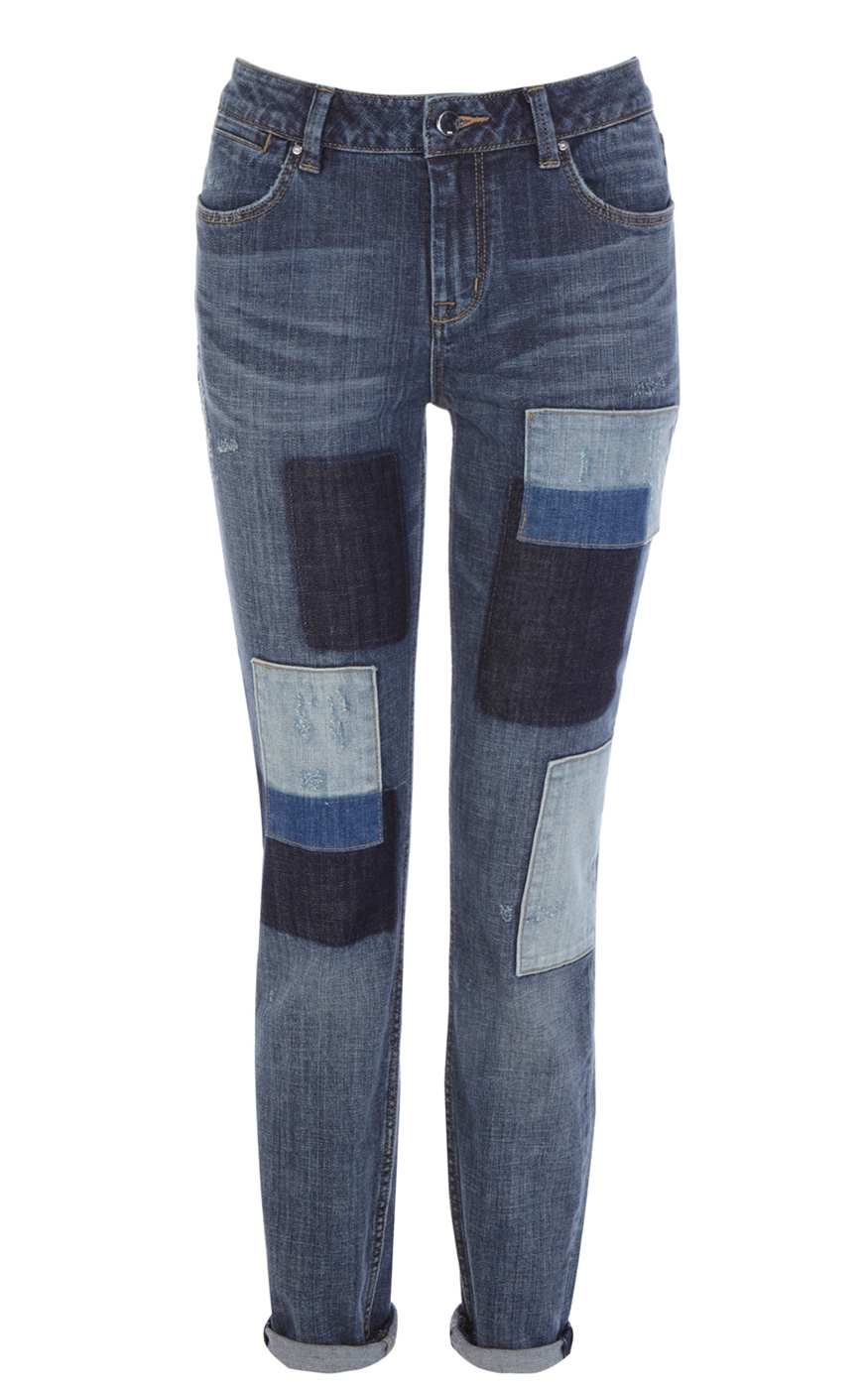 You might think that denim never goes out of fashion but there are new interpretations of denim this season. This Spring/Summer, ripped and tattered light denim jeans will be all the rage as well as denim playsuits and shirts. The biggest trend you will see is patchwork denim! You can't go wrong with denim this year except perhaps if you double denim! You can get some amazing deals at Karen Millen, Firetrap and ASOS to get ahead of the crowds!
---
Monochrome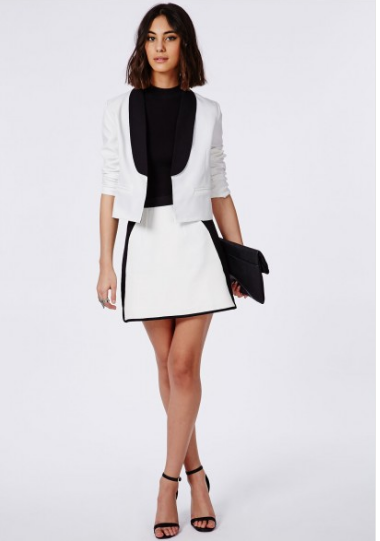 Monochrome outfits will be a big hit this Spring/Summer 2015. Pairing sleek lined jackets with pencil skirts will be a real winner and the beautiful thing about monochrome is that many of the clothes items are structured or have panelling which is of course very slimming so that's an added bonus. Missguided have a wonderful collection as well as gorgeous dresses from Dorothy Perkins.
---
Cropped Evening Attire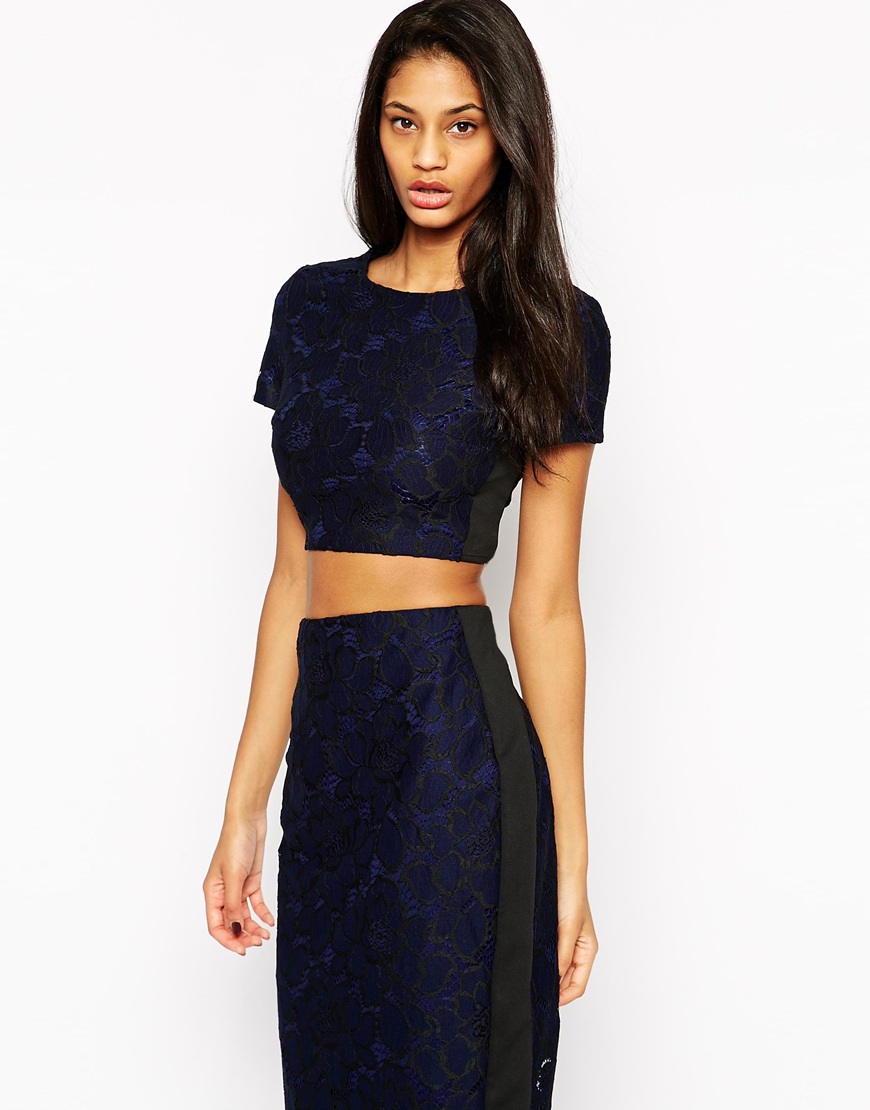 Crop tops aren't just for casual days out any more, not since Michelle Keegan gave them a makeover and turned them into something stylish for the evening with classic pencil skirt and cropped coordinates! You can find a whole host of casual and evening attire cropped coordinates at Motel Rocks and Asos.
---
Fringes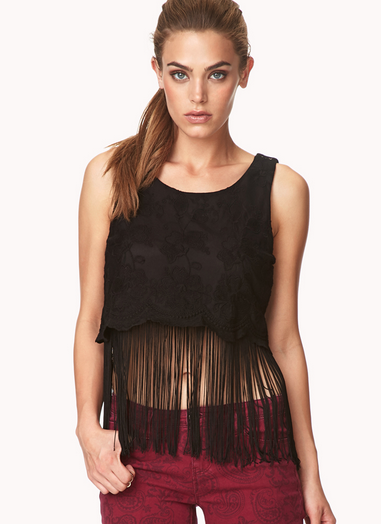 Fringes are a little bit like Marmite, you either love them or you hate them, but if you get it right they can look fabulous. Why not combine two trends in one go with a fringed crop top. More for the casual scene, but sheer fringed ponchos can certainly be teamed up with a classic evening ensemble to really wow onlookers. Want to get in on the fringe trend, try the amazing collections at Forever 21 and New Look
---
Large Floral Print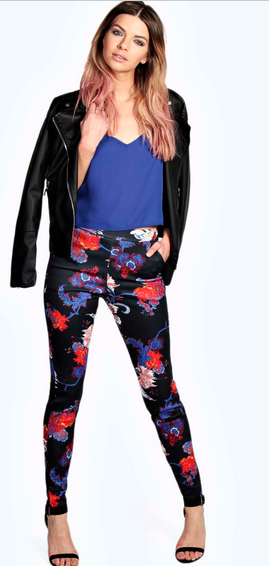 Floral prints are always a favourite when it comes to spring, it goes nicely with the new spring flowers and making us feel very girly! This year is no exception, apart from it's all about the large bold prints this year! The bigger and bolder the floral print the better, get this right and you will be seriously on trend. There are so many fabulous dresses and playsuits available in the stores at the moment you can choose something to suit your shape and style. Why not get in there early and grab something in the sale before everyone else gets wind that bold prints are cool! See a stunning collection at Missguided and Boohoo.
---
Bohemian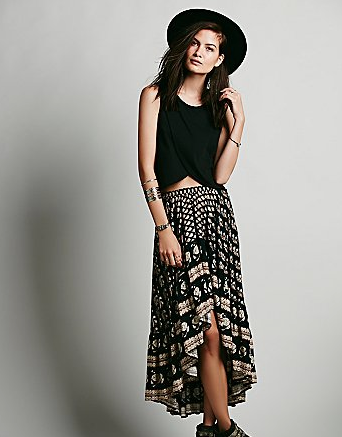 If you like to stay relaxed, cool and casual in Spring and Summer then you will love that Bohemian has come back in as one of the top styles in 2015. The fantastic thing about Bohemian is that there are almost no rules, go bold prints, go casual and add floaty skirts to the mix and you will look fabulous. With so many different prints and styles available this year you can reflect your own style. This style is of course perfect for festival season, helping you to look and feel the part when you are listening to your favourite brands this year. The best place for Bohemian style is Free People and Asos.
---
Bold Red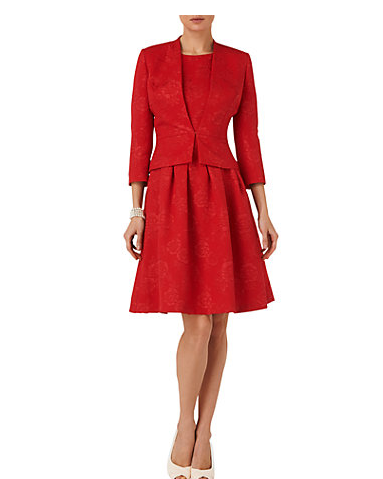 Many people shy away from red because of the attention it brings, but this Spring/Summer if you aren't in red then you aren't on trend! Bold plain red coats, dresses and skirts are what everyone is talking about on the catwalks. Team your stunning red items up with bright red lipstick and some fresh red nails and you will definitely turn heads wherever you walk. Red coats are all the rage and we have found some amazing ones at John Lewis and some beautiful dresses from Lipsy.
You don't have to buy designer to be on trend this Spring/Summer, you can find so many stylish pieces on the high street and with sales still going on you can get the most fashionable items at prices you'll love. Shop the latest trends with LoveSales now!