You might think it's a bit early to be thinking about Valentines but if you want to get the best items to spoil your other half at the best prices, then now is the perfect time to be thinking about it. So we thought we would gather up some amazing Valentines Day Gift Ideas 2015 for you!
We can help you all be savvy shoppers and get your Valentines Day Gifts in the tail end of the January Sales where all the final reductions are now taking place.
One of the biggest items on people's wish lists for Valentines Day is jewellery. Your wives and girlfriends might be hinting for that gorgeous necklace, maybe the latest bracelet, or maybe they're hinting for the ultimate in Valentines Romance, an engagement ring so you can pop the big question!
It's not just women that will want jewellery, boyfriends and husbands might really love a new ring, a new fashionable bracelet, or perhaps a personalised necklace or tags?
Whatever you are after, we have all the best sales for you to make sure you find it! We've had a look through the current sales and found you the best jewellery sales and our pick of the best bargains!
18ct White Gold Diamond Solitaire Engagement Ring – Beaverbrooks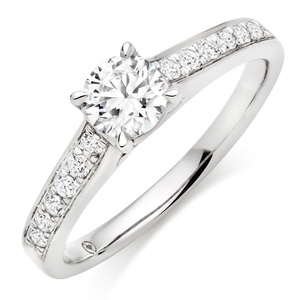 If you are going to pluck up the courage and ask your other halves to marry you then now is the perfect time for engagement rings. Most jewellery retailers are offering up to 60% off diamond engagement rings. Beaverbrooks has some of the most exquisite rings on the market, we have fallen in love with them all! This one has over £1000 off! See more in the Beaverbrooks sale.
---
DKNY Rose Gold Stone Set Earrings – Ernest Jones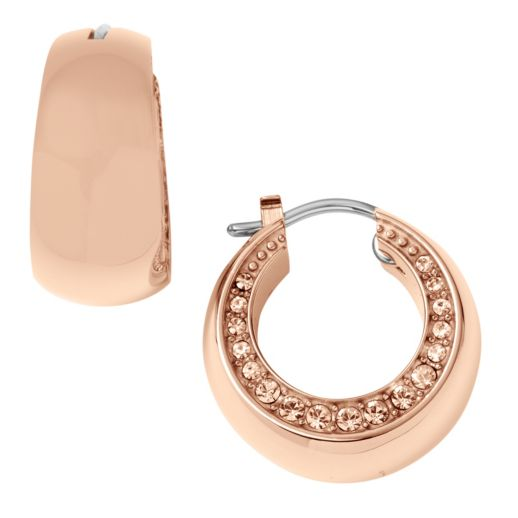 Treat your loved one to a pair of stunning earrings! These DKNY earrings are half price at the moment. They are sure to earn you a lot of brownie points! See more in the Ernest Jones sale
---
18 Carat White Gold Eternity Ring – Goldsmiths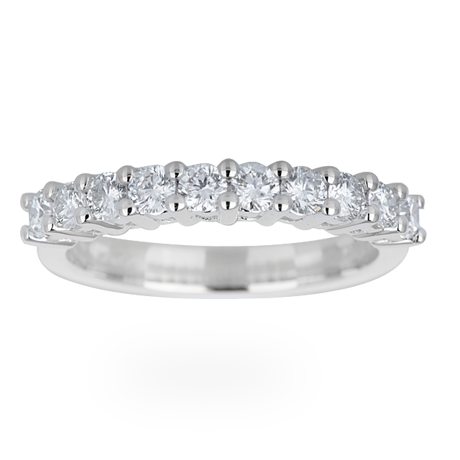 If you are looking to give the "big commitment" ring or you are already married then you can opt for a stunning eternity ring. This one from Goldsmiths is a huge £250 off! They have a huge selection of jewellery and valentines day gift ideas to choose from for men and women. See more in the Goldsmiths sale.
---
Emporio Armani Steel Tie Clip and Cufflink Set – Goldmiths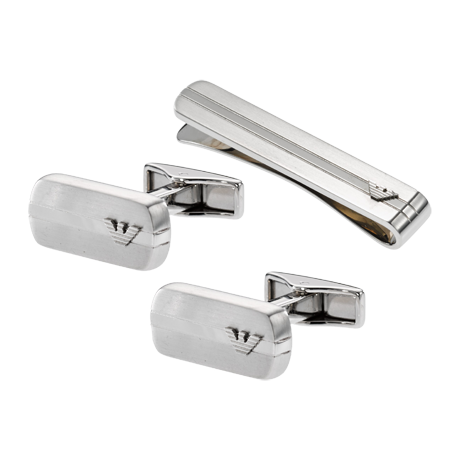 If you are struggling to think of something for your man then these Armani cufflinks will put a smile on his face and at less than half price it's even better for your pocket! See more in the Goldsmiths sale.
---
Mens Titanium Matt Polished Ring – Ernest Jones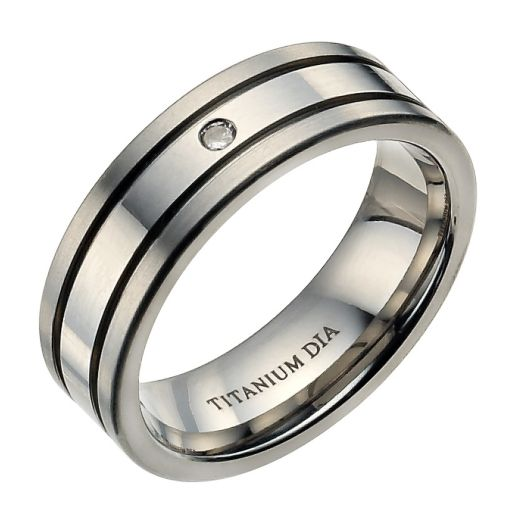 Always popular with men are titanium rings. This one is less than half price and will suit any style. Ernest Jones are currently sporting a huge 50% off sale too which is even better news! See more in the Ernest Jones sale.
---
Follie Follie Elements Bracelet – House of Fraser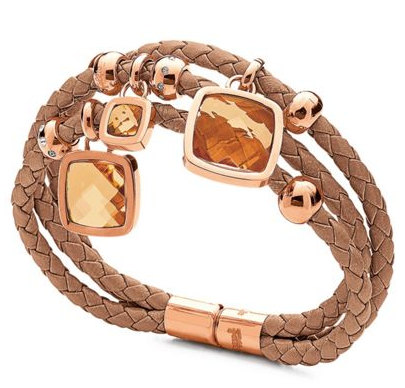 If you wanted to get something a little less extravagant but still absolutely gorgeous, then House of Fraser has some amazing jewellery at up to 60% off. This Follie Follie bracelet will definitely be well received. There are hundreds of mens and women's jewellery items in the House of Fraser sale.
If you would like to get more valentines day gift ideas, then see our latest sales page. We have all the best sales to make sure you get the best gifts this valentines day.