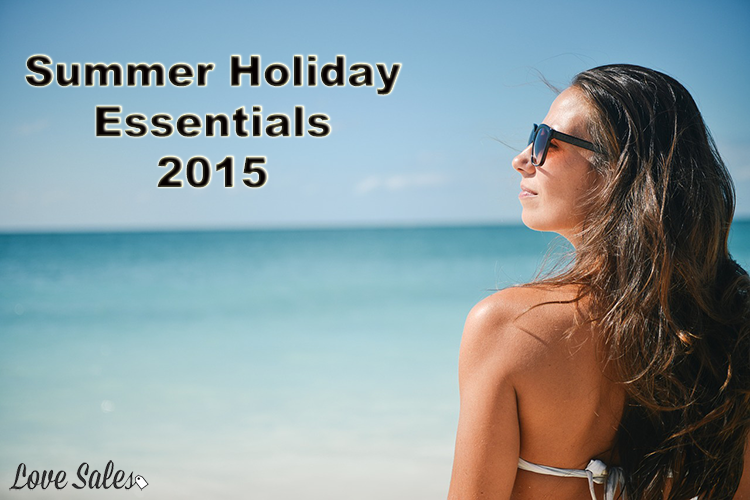 Although it's only Spring a large proportion of us are thinking about booking our Summer Holidays. Escaping the chilly weather and heading off to warmer climates is firmly on our agenda here too at LoveSales. So what's it going to be; a tropical island escape, a med cruise, a scenic road trip or a more energetic family adventure?
---
Plan ahead to grab holiday clothing and accessory bargains!
Ok back to reality, let's face it we all have to think about planning now for our yearly sabbatical. Fact; holidays are one of the biggest expenses of the year and although well deserved we have to think about how much we can afford to spend on our two weekly indulgence and budget effectively so we don't add further to our post holiday blues.
Of course we don't just have to save for the holiday itself, we have to be prepared to grab the best holiday clothing and accessories early before the stock is gone and to ensure we look fabulous 😉 We've all been guilty of the last minute holiday dash the week before, trying to grab the last badly fitting bikini left on the rail or an ill fitting maxi dress that was really made for somebody two inches taller; or those sunnies that just look that little bit too big for us.
The #smartest shoppers will start to plan a bit in advance and start to 'save' the items in their LoveSales watchlist before they drop in price as the summer months approach. Remember with LoveSales our nifty 'price monitoring tool' will let you save the products you want and alert you when the price drops to the level you can afford to pay. #Simple #Savvy #Stressfree. Believe it or not there are also already now beachwear sales across many retailers!
To help you out and ensure you look like a Beach Goddess our LoveSales Shopping Angels have made a few suggestions as to their holiday fav's for 2015. From waterproof mascara, the most on trend bikinis and the coolest lookies sunnies; read on to see our top summer suitcase suggestions.
---
Statement Sunglasses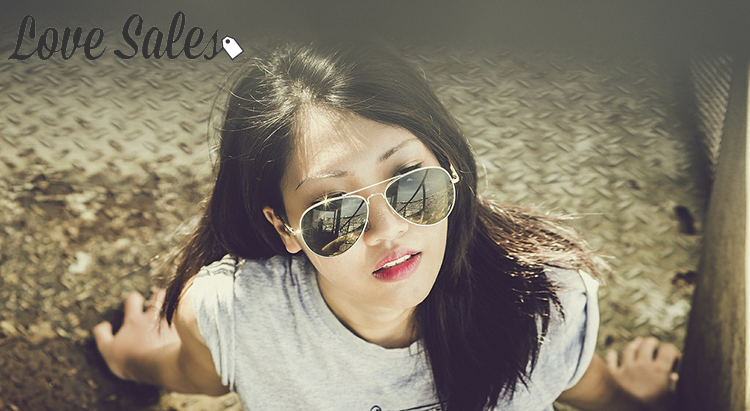 Summer really isn't summer without those perfect shades. Sunglasses are as much a statement piece as well as one of the must have practicalities to pack for any summer 'social'. They are also the one accessory that can really justify you to push the budget boat out, as they can be worn over and over again. LoveSales suggest that it's best never to scrimp on your sunglasses as a good pair can set off a multitude of different outfits throughout both the Spring and Summer Seasons; and therefore a good investment. If your budget doesn't stretch to a designer set there are equally loads of retailers who provide a superb range of glasses that look fantastic.
The Summer holiday shades for 2015 for us are still the original aviator shaped sunglasses. Most leading designers have created a spin on the classic RayBan Original, including Gucci and Dior, but we love the Dolce and Gabbana set shown here in a neutral silver. These little beauties will look cool in the heat and are at a reasonable price of £162, plus if you catch them early now may well drop in price prior to your Summer Soiree.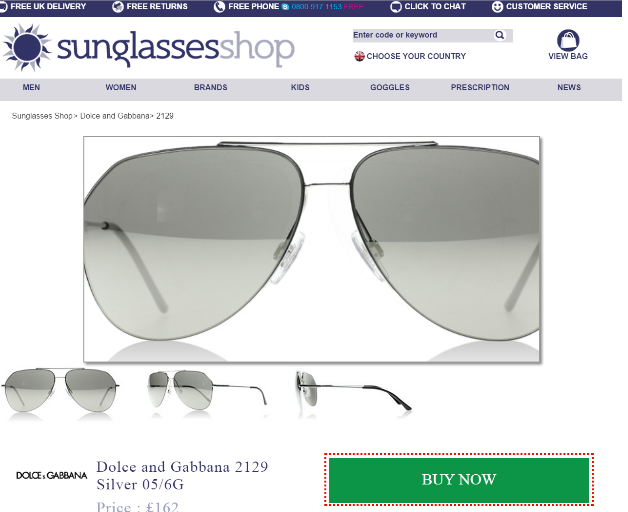 ---
Wide Brim SunHat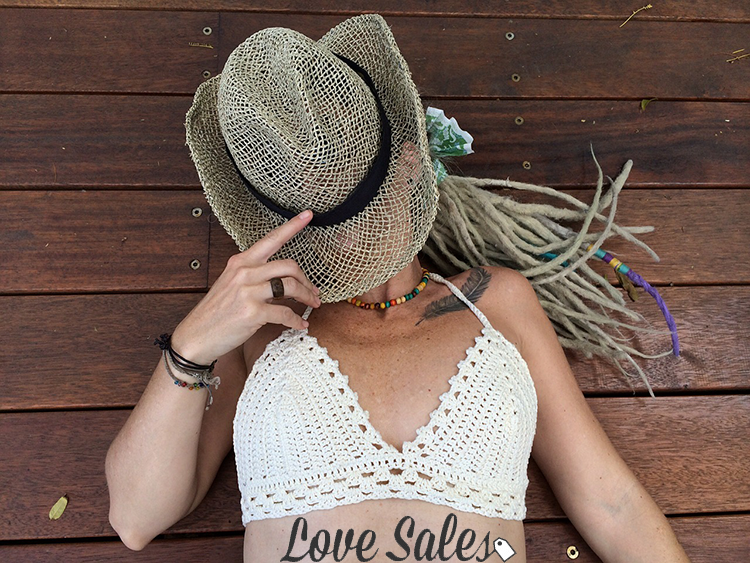 A key accessory for your summer suitcase is the oversized hat. This is a marriage made in heaven with a pair of high cut denim beach shorts or twinned with a sultry evening kaftan. This floppy straw hat can dress up and dress down an abundance of summer outfits but in our eyes is best paired with a simple pair of denim jeans and denim jacket. Oh yes double denim is back – but must be understated. The hat helps to balance any outfit.
We simply love this combination at ASOS; hat, jacket paired with denim shorts or jeans. A simple, casual let fun look. ASOS have a full range of oversized hats in different colours, materials and different bands, so there will be something to suit every occasion.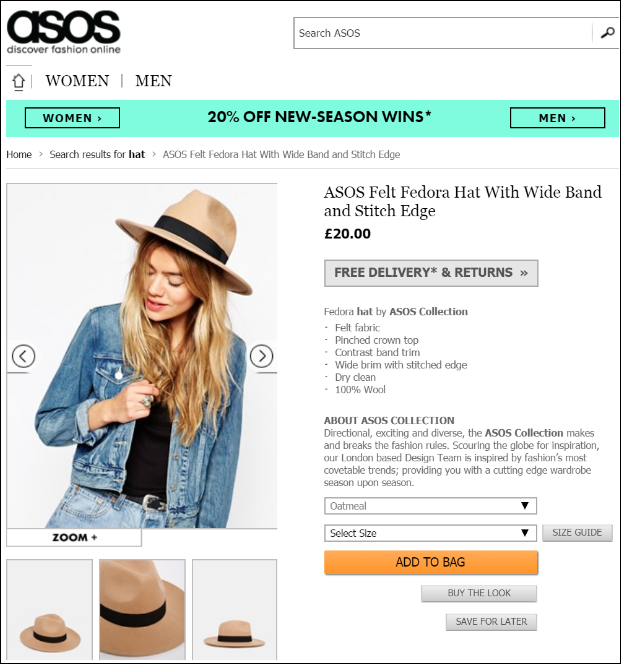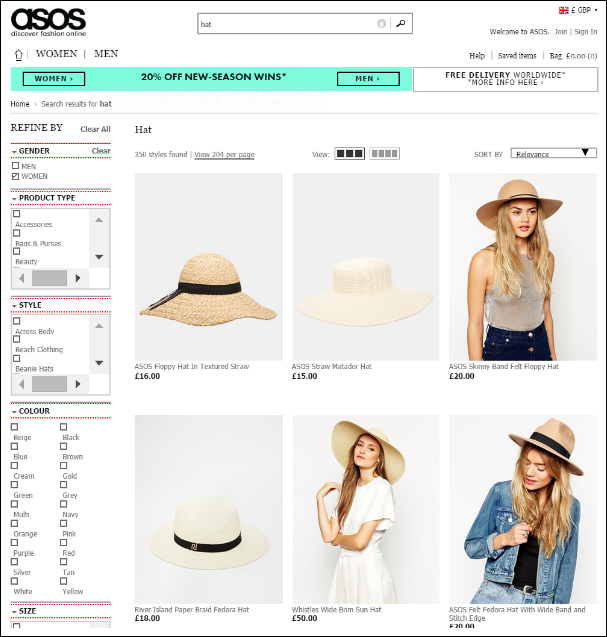 ---
Swimwear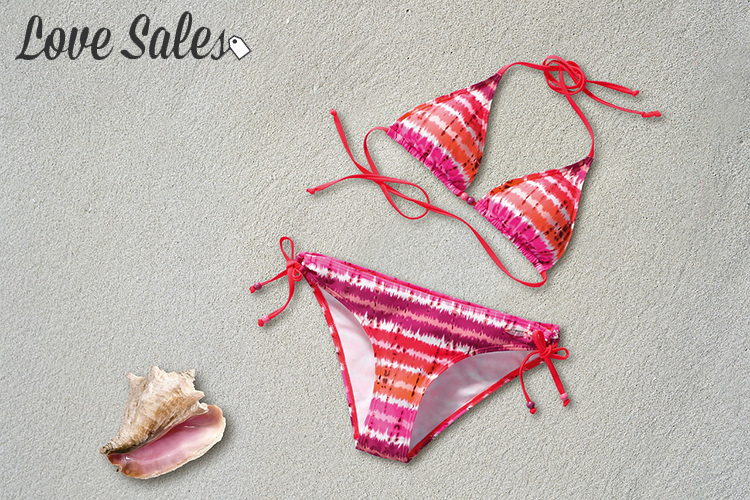 Oh yes ladies, it's traditionally the bikini that we dread buying the most not least for hassle factor and because we are hoping that last ditch effort to drop the full fat latte and morning muffin in the last week before our holiday will have made all the difference in our quest for the perfect shape. Alas this isn't the case, as leaving the sourcing of your swimwear to the last minute can mean you are left with a little number that is a bit too itsy bitsy for your liking. Plan ahead as bikinis are the summer accessory that seem to shift the fastest and drop in price quite quickly.
This season, bright, bold, block colours are appealing to the ladies at LoveSales and after scanning a number of different retailers we are led back every time to the simple, yet stylish collection on Very.com We particularly liked the bright yellow 'Resort Sheering Bikini Set' that would set off any tan beautifully. With the option to wear strapless and with straps, this is a versatile little number.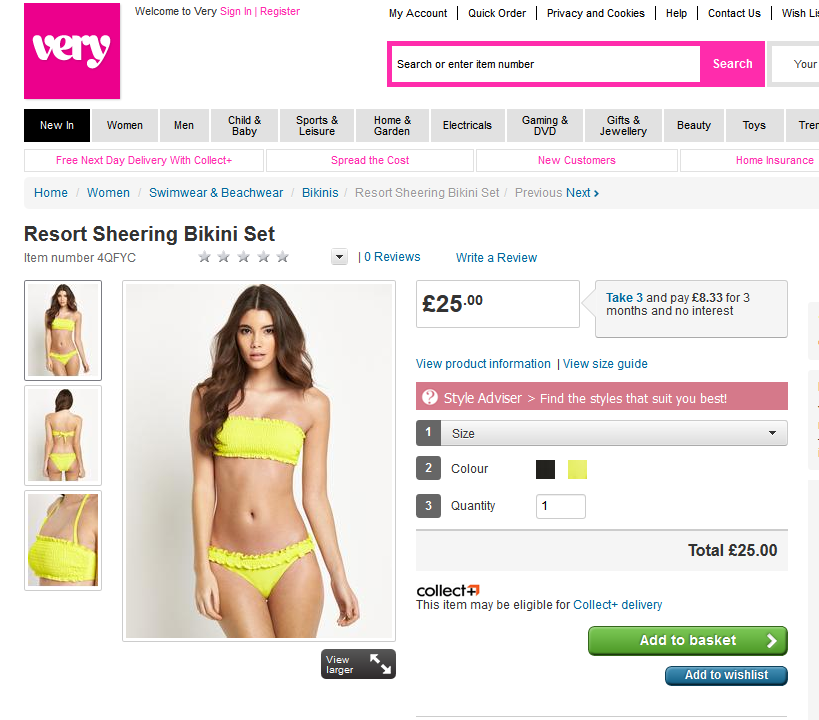 The Samantha Faiers Tie Back Bikini Collection also adds a bit of detail and is available in a number of different colours. Very.com regularly have sales so if you add this into your LoveSales watchlists now ladies, you may yet bag a wonderful bargain before you pack your case.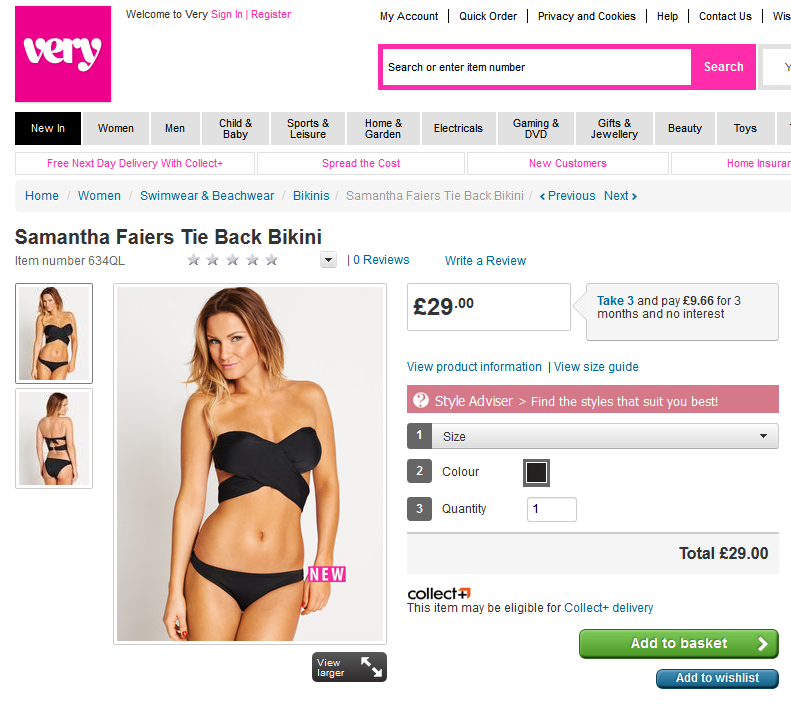 ---
Waterproof Mascara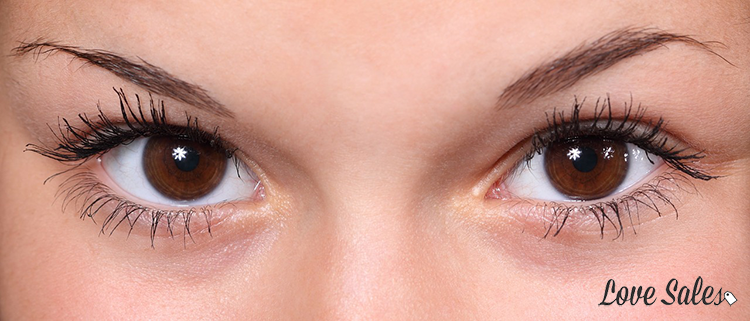 As summer holidays approach how do we still attempt to look full lashed and glam as we step in and out of the pool or on the beach, and avoid that all embarrassing panda eye or mascara run. One of the key items to have in our Summer suitcases it a smudge free, long lasting mascara. Depending on the look that you are going for, sites like Lookfantasic.com and Beauty Bay.com offer a wide array of beach bound waterproof mascaras, some lasting up to 12 hours for those poolside queens.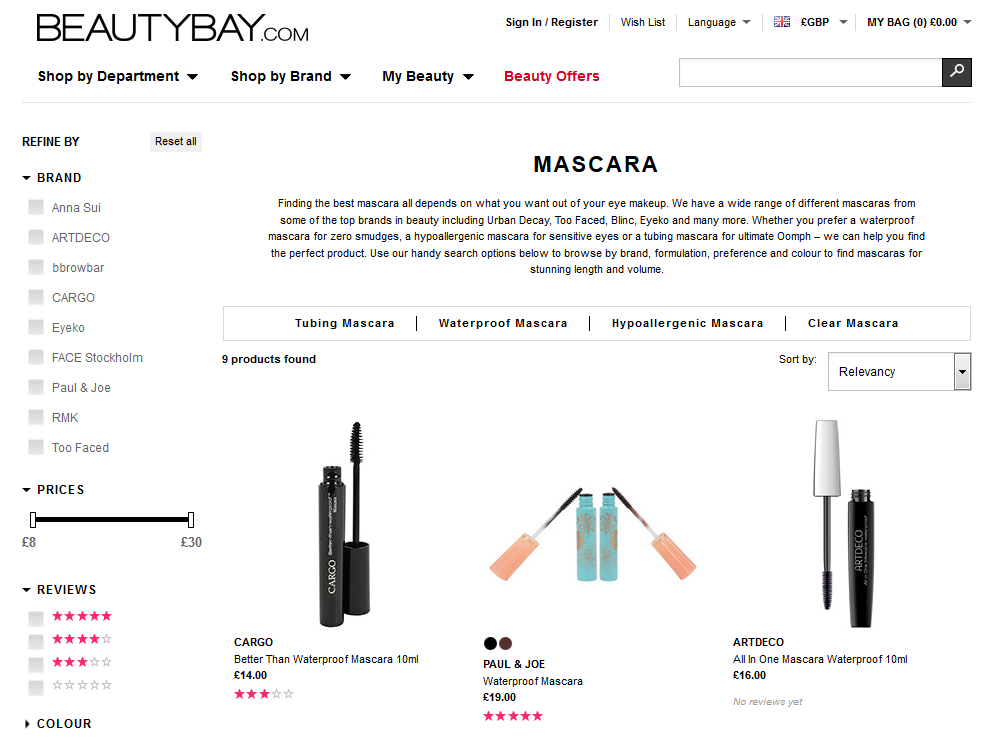 We love the L'oreal Volume Million Lash Waterproof Mascara which has weatherproof staying power but also achieves an absolutely thick, full and glamorous look. Happy days and a very reasonable price too!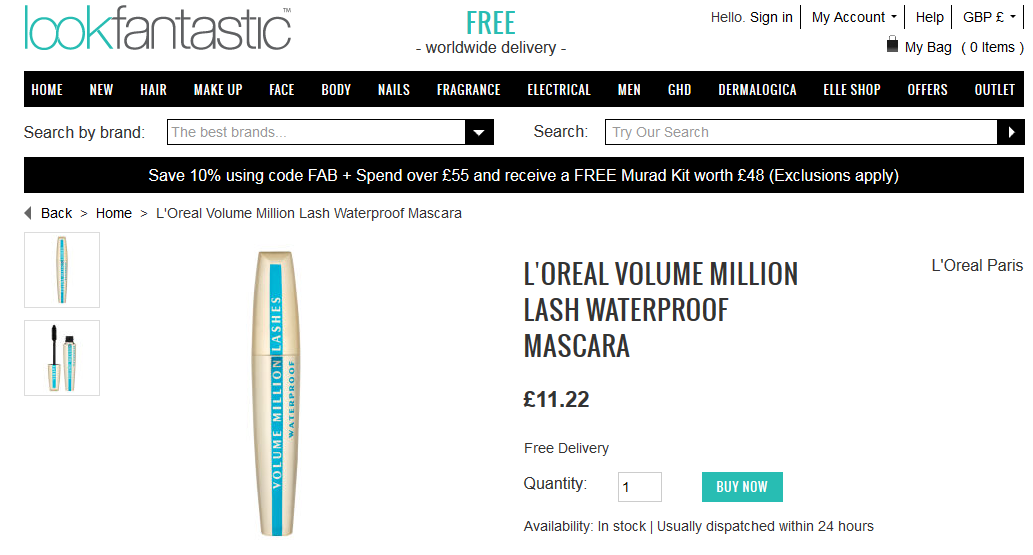 ---
Sandals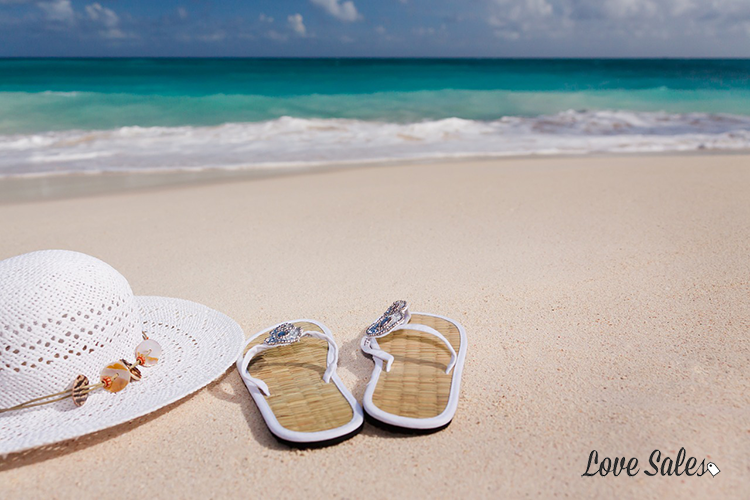 Now ladies its holiday time and that potentially means ditching your slimming high heels for a pair of easy to wear flats, both for the beech and evening. It can be hard work forcing your feet into stilettos in the heat. Ouch! So how can you find a pair of sexy sandals that don't make you feel you have lost your elegance or style. Well chill out girls, not only are our holiday essential sandals a comfort 'must have' there are some funky, sparkly and glam sandals about that can set off any outfit in a very flattering way.
Again after scouring the sites we we're hard pressed to go much further than River Island, who offered a range of heel wedges, chain strap sandals and T Bar sandals that oozed wow factor and class. We particularly loved River Island's White Gemstone Embellished T – Bar Sandals. Gemstones, sparkles and a sprinkle of gold, what's not to love?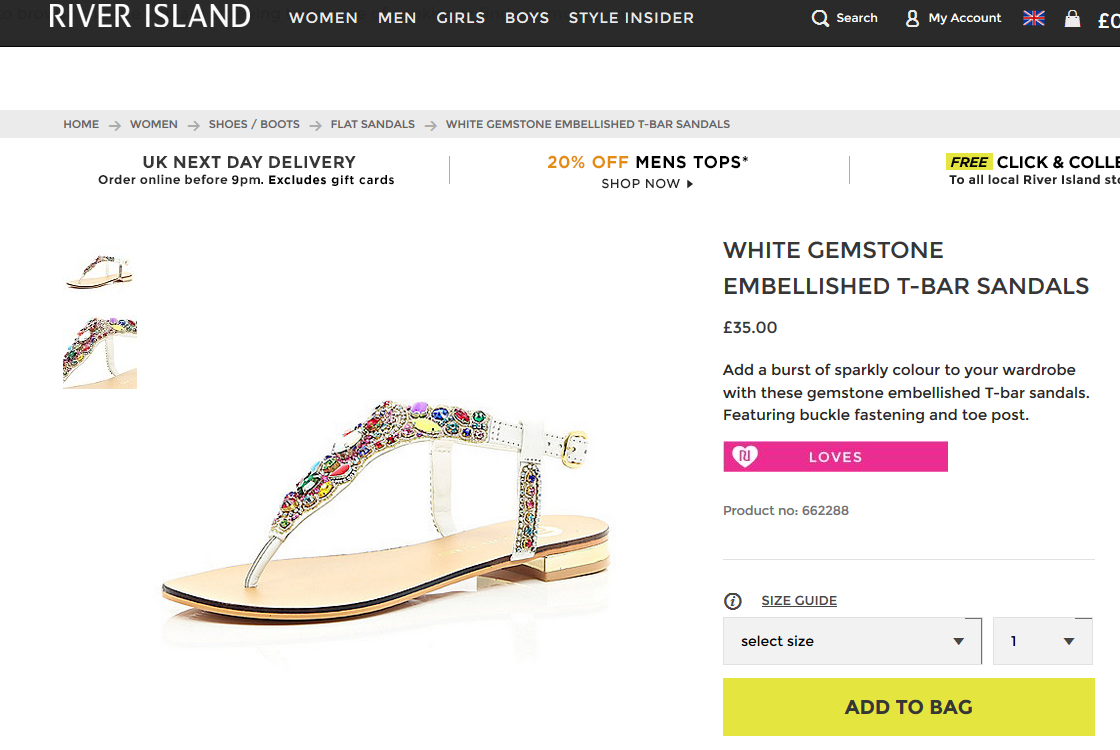 and finally….. Enjoy your hol!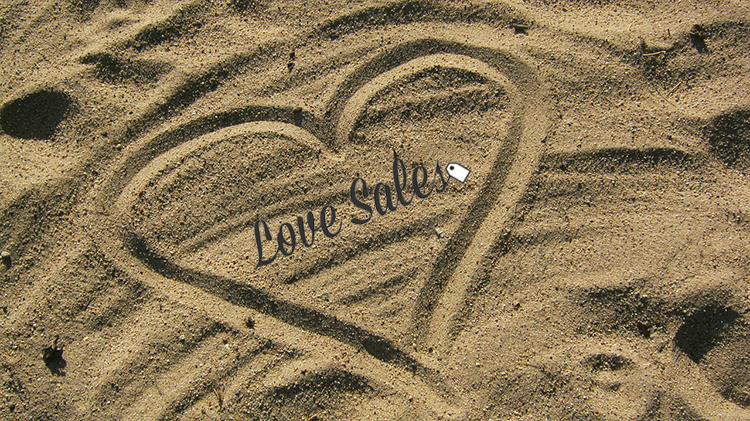 So ladies, that's a few of our fav's that must be packed in your suitcase this year. Don't forget to add these into your LoveSales watchlist and if they drop in price you could be a real winner. Also don't forget that there are already sales on beachwear happening now, not just in the middle of Summer, so keep in check by visiting our Latest Sales Page.

---