It's a new year and hopefully a new you! Here at LoveSales we are always interested in understanding what motivates our customers, so we asked you to tell us what your New Years Resolutions were for 2015 and we had some fantastic feedback.
Just under a quarter of people said they wanted to lose weight and get fit, around 15% told us they wanted to save money, and just under 50% said that they wanted to focus on themselves more for the new year. Others wanted to spend more time with their families or partners.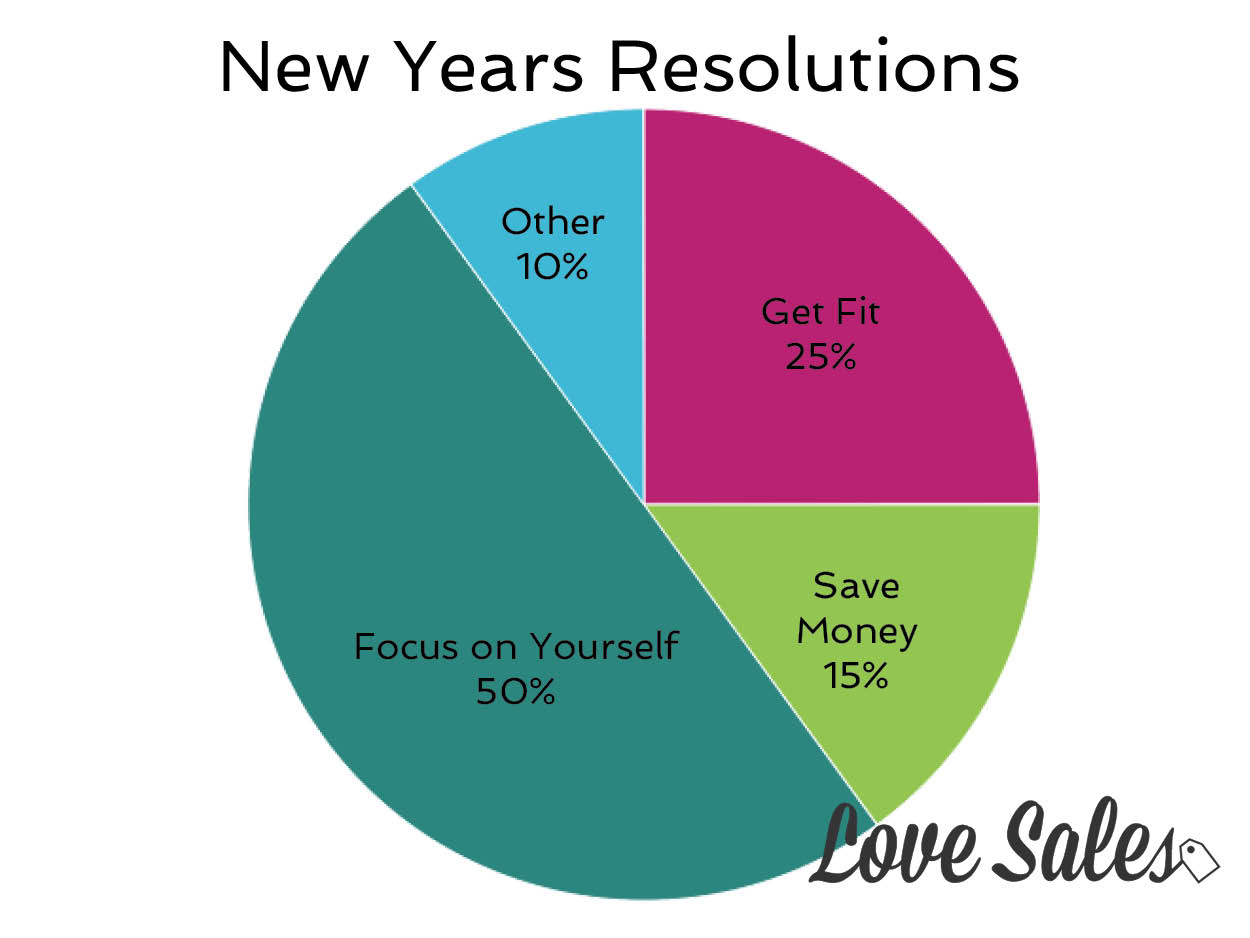 How Can LoveSales Help you Achieve Your Goals?
Rest assured LoveSales can really help you in each of these areas in 2015. Whether you want to get fit, save money, be more organised so you can focus on you, LoveSales will show you over the next few days how you can Kick Start Your 2015.
1. Lose Weight and Get Fit
Whether you are looking to get fit or lose weight for the new year LoveSales can help. We gather the sales from hundreds of websites that are currently offering big discounts on fitness equipment and clothing in the January sales.
If you have certain interests you want to adopt such as swimming, cycling or perhaps you would like to get fit in the comfort of your own home, you can save the products you love into your LoveSales list and we will email you as soon as they drop. Shed the pounds without breaking the bank. We feature websites such as Sports Direct, Wiggle, Sweaty Betty and Argos which are key for fitness products.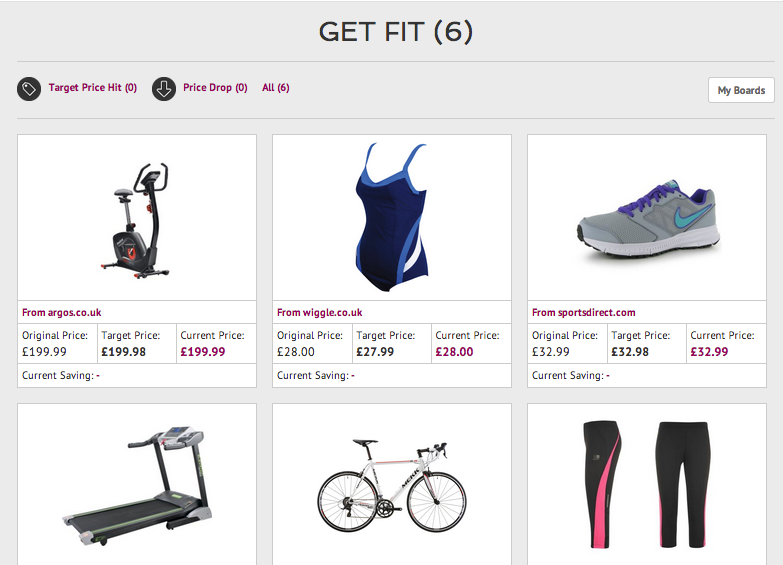 2. Save Money
Many of you want to save money this year for that trip of a lifetime or maybe you want to update your home or just save for a special occasion. There are always items you need to buy throughout the year though and with LoveSales you can save on almost anything. Sales happen all year round with all key retailers, often when you aren't expecting them. These days sales don't just happen at New Year or the end of season – they are continuous and LoveSales can help you keep track of these.
LoveSales is an online tool which scans hundreds of retailers daily to find the sales and we will email you about the brands you love. We update our Latest Sales page daily so you can see all the current sales in one place.
You also have the option to browse the shops and find the items you love but can't quite afford and save them in to your own list, as soon as they reduce in price we will let you know.
3. Focus On Yourself – Be Organised
If you have adopted the "New Year, New Me" mentality for 2015, you may want to completely change your style, not only your attitude but the way you dress and look perhaps. In order to do this you need to be organised. We have thousands of fashion and beauty retailers on board with LoveSales. We update our site daily to offer you amazing discounts on all your favourite brands, from high street to designer.
You can see all the sales in one place and get that wardrobe updated for the a fraction of the cost. You may even be able to treat yourself to extra with all the bargains around. Many of the stores are offering up to 80% off in the January Sales.
LoveSales can help you be far more organised too. Whatever occasions are coming up you can pre-plan for them. Save birthday presents, outfits, gifts, christmas presents and that new furniture set you want soon in to your own LoveSales boards. Create multiple boards and save different products into each one. Then as soon as the prices drop we will alert you. Meaning you can budget and save money on this years items!
4. Save Time
We all have things we need to buy throughout the year and not many of us have the time to trawl through the crowds and shops to find the perfect item for the right price.
LoveSales brings all the sales to you! We check the sales daily and collate them all onto one handy page. So no need to search hundreds of sites for the sales, just search www.LoveSales.com.
Everyday we are going to answer some of your New Years Resolutions by letting you know how LoveSales can support you, watch out on social for competitions and updates.