If you love saving money as much as we do, you will have heard of our competition from across the pond – Hukkster. Their sudden disappearance has been jolting for their loyal fanbase leaving holes in many hearts, but with so many alternatives available, thankfully not any pockets.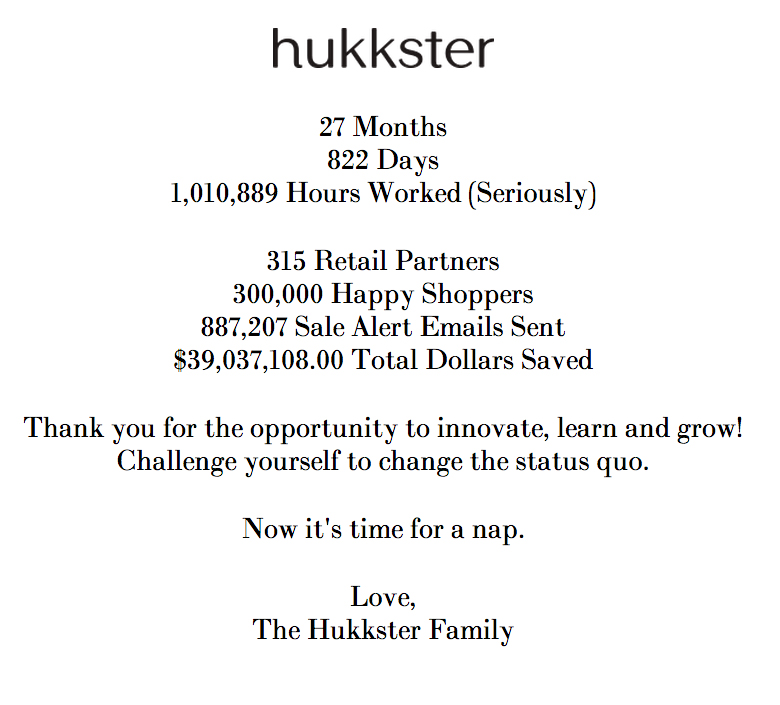 Hukkster was like our sibling. Constant rivalry, but we respected them. Now they've left home so to speak, you can bet your bottom dollar we'll be taking their bigger bedroom (metaphorically of course).
Here at LoveSales we love a bit of healthy competition. With some hardcore Hukkster fans in mourning, we are going to be the virtual shoulder to cry on. And do you know the best way to make yourself feel better? That's right, shopping.
This leads us to the title. Life after Hukkster. What do you do now? You feel like you need to be fiercely loyal to your original price alert site but you still don't want to pay full price.
Well with LoveSales you can find and save products you love and get alerted when they go on sale. As you browse your favourite shops, every time you see something you like, simply click the Love Sales button in your browser to add it to your Love Sales List. Add products from any site and they are all neatly organised in one place. We continuously monitor them for you and alert you the instant they drop in price or go on sale!


It takes approximately 30 seconds to sign up to LoveSales, how long it takes to move on from Hukkster is up to you. But know that once you do, you'll never pay full price again.
May you nap in peace Hukkster – we promise to continue challenging the status quo.