It's official, autumn is here. The nights are getting longer, the days cooler and our feet are getting chilly in our summer sandals. Don't worry though, we've scoured the Kurt Geiger sale to find the best boots to wear this autumn with up to 70% off!
With so many celebs rocking Kurt Geiger shoes it comes as no surprise that we find this brand irresistible!

Kurt Geiger Sale Knee High Boots
These boots are your winter investment. You can pair with a day dress to pull off a boho autumn look and then team with chunky knits and jeans in winter. Wether you're going for a casual or glam look, knee high books will look great.
£220 £99 £190 £79 £220 £99 £220 £99
Kurt Geiger Sale Ankle Boots
Daytime
These boots are staple items for the cooler months. The chunky heels make them look cute and comfy. You can wear your favourite pair of cosy socks and no one will ever know.
£160 £99 £145 £69 £155 £59 £150 £79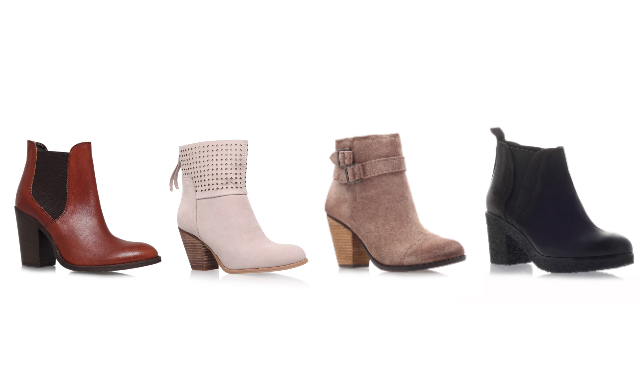 Evening
Who said your feet have to freeze on a night out? These boots can be worn to work and straight to the pub for evening drinks. Who'd of thought practical could look so good?
£295 £119 £165 £79 £140 £99 £160 £99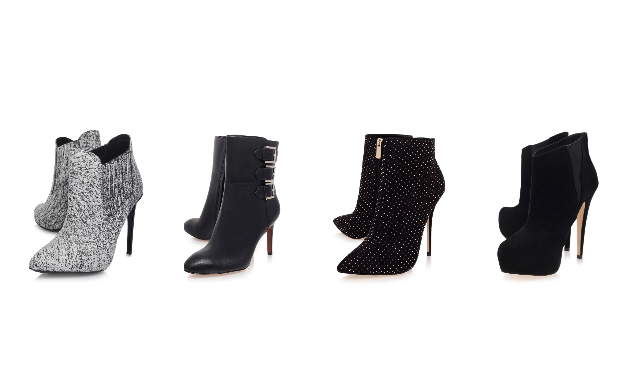 Kurt Geiger Sale Cut Out Boots
Now for those of you not quite ready to let go of summer, the cut out and peep toe styles are made for you. You get to flash a bit of skin when the last of the sun is shining, and when it gets cooler the cut out style looks great with socks – the peep toe not so much though!
£140 £69 £350 £99 £120 £59 £165 £79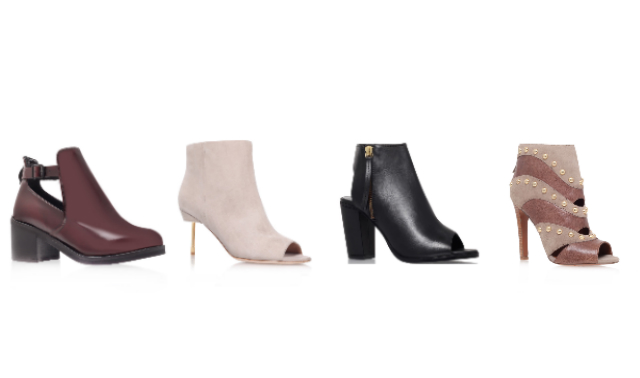 Head over to Kurt Geiger to find your own perfect pair of autumn boots in their fab sale!
Until next time x