It's a well known fact that around Valentines Day prices for flowers, especially roses, absolutely skyrocket because, obviously they are a popular romantic choice for our loved ones!
Well here at LoveSales we don't think you should have to pay top dollar for your flowers for valentines day so we have searched the internet and found the places with the best deals and sales for you! You can score huge brownie points and have some money left over in your pocket to treat yourself!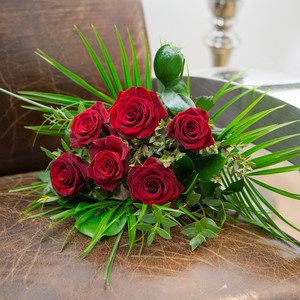 GET AN EXCLUSIVE DISCOUNT FROM iFLORIST WITH LOVESALES – CLICK HERE TO CLAIM
They are always the perfect way to say I love you, a dozen red roses is sure to sweep your other half off their feet or maybe you want to buy them for someone who you want to impress? They will definitely be impressed and so will you as they're on sale for less than £25 from iFlorist.

---
True Devotion Mixed Roses – Flying Flowers
If you want to mix it up a little bit and not stick to the traditional red roses then this gorgeous mix of cream and pink flowers is gorgeous! Also for Valentines day they are offering a free box of chocolates with this bunch so you get double the amount of wow factor! Take a look at more flowers from Flying Flowers.
---
Valentines Trio – Prestige Flowers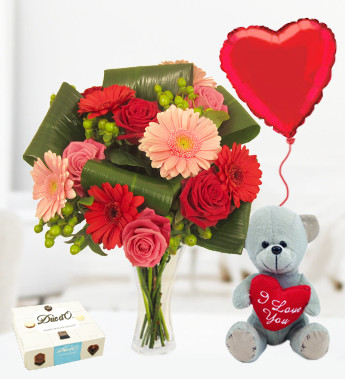 Not sure what to get your loved one? Well this bouquet makes sure everything is covered in one swoop! The bouquet has varied flowers in there to cover all bases as well as a beautiful balloon and the cutest of teddies and with free chocolates with the order too! Take a look at more bouquets from Prestige Flowers.

---
Someone Special Lillies and Roses – Serenata Flowers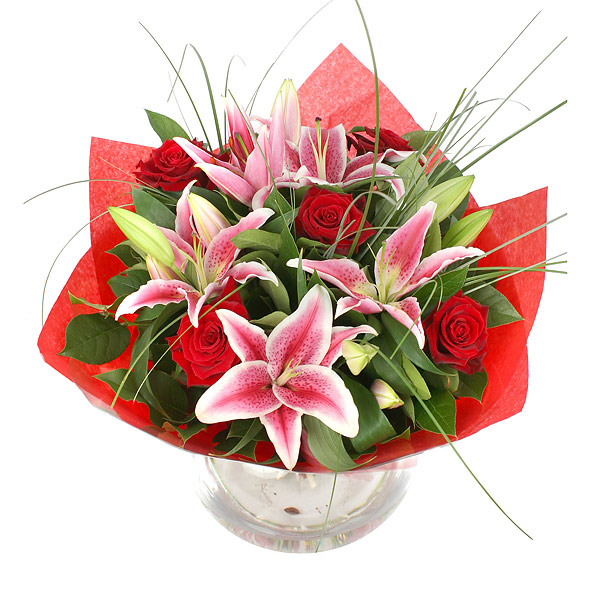 If traditional roses aren't your thing then you can wow them with roses and lillies. This stunning bouquet will make the house smell amazing and will certainly put a smile on their face. See more flowers from Serenata Flowers.
---

Single Kiss Red Rose with Vase – Interflora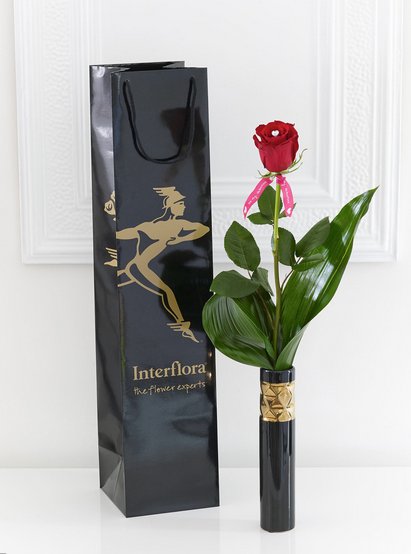 If you are an old romantic at heart of course you can always go for the lovely and simple single rose. This one comes with a jewel in the centre and its own vase and can even be same day delivery! Interflora have a wide range of Valentines flowers for you to buy. Take a look.

If you have your eye on a specific bouquet then why not save it in to you LoveSales board and we will alert you as soon as it goes on sale.
If you need a gift to go with your flowers then check out our latest sales to save money on the gifts you need.