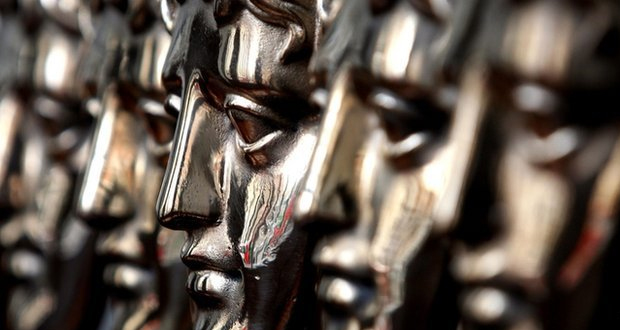 Last night saw the UK's best small screen stars turn out for the biggest night in UK television, celebrating another fabulous year of ground-breaking drama and star-studded entertainment hitting our screens.
Despite the soaring temperatures, the Arqiva TV BAFTA Awards 2014 at the Theatre Royal, Drury Lane boasted a wealth of glamour and class from some of the UK's finest actors.
Whilst we're incredibly proud of all of last nights winners, (Broadchurch and Gogglebox being two LoveSales absolute favourites!), we must admit, the next (maybe best…?) feast for the eyes was of course what the stars were wearing on the red carpet.
Now, we're not here to name and shame – we're not about making people feel bad. We certainly back Sarah Millican, who recently reminded us in her Radio Times article, that we don't all have wardrobe of top labels just because we're famous, or not in our case (We feel your pain Sarah!).
We all have wardrobe malfunctions from time to time, and we only sympathise with those who may have slipped up on the night. But we're also here to celebrate those who hit the nail on the head. So, here's our short list of the 2014 hits and misses:
TV BAFTAs 2014 Style Hits
1. Ophelia Lovibond
(Picture: Dave J Hogan/Getty Images)
Timeless fifties style, rose brocade pattern. Tick and tick.
2. Jeremy Piven
(Picture: Daily Mail)
One for the boys to take inspiration from. Effortless, timeless style. Gorgeous, gorgeous Piven. (Did we mention gorgeous?)
3. Jodie Whittaker
(Picture: David M. Benett/Getty Images)
Jodie is official crowned queen of LBD – even if it is actually a jumpsuit!
4. Sophie Ellis Bextor
(Picture: IBTimes)
Gothic inspired glam was a theme of the night, and we think Sophie came out on top.
5. The 'Carter Family'
(Picture: Stuart C. Wilson/Getty Images)
Not a tracksuit in sight, our favourite new family from The Square scrub up well!
TV BAFTAs 2014 Style Misses…
1. Naomi Campbell
(Picture: WILL OLIVER/AFP/Getty Images)
Whilst we all dream of a Naomi Campbell figure, a little more could have been left to the imagination with this statuesque gown.
2. Millie Mackintosh
(Picture: IBTimes)
If anyone can pull off a gold and knit combination, it would be our style queen Millie. On this occasion, we're still not entirely convinced.
3. Louise Redknapp
(Picture: Daily Mail)
White trim, yellow bag, blue shoes? That said, worse things have happened!
4. Tess Daly
(Picture: Daily Mail)
Tess 'wow's us every week with another gorgeous Strictly outfit, but last night, we couldn't look past the spots and the patent waist belt.
5. Sean Harris
(Picture: David Hogan/Getty Images)
Where's your black tie Sean? (Okay, we forgive you, for terrifying us so well in Southcliffe!)
Remember, we'll be following this Summers top events on the LovesSales blog, so visit www.lovesales.com/blog and find out latest news and what else the LoveSales team are up to! From 'Fashionistas' of the week to giveaways, we cover it all!
Let's chat! We are on Twitter, Facebook, Pinterest and Instagram @lovesales ! Follow Us!
Any feedback? Email us at hello@lovesales.com
Amy x