LoveSales doesn't just offer you the best deals on fashion, beauty and home products. In fact, some of the most fantastic savings that our users enjoy can be found on electricals including TV's, tablets, computers, gadgets and games consoles where LoveSales lets you know about hundreds of pounds of savings with often just one item. LoveSales strives to offer you great shopping tips and reviews across key categories, so today we thought we'd give you an insight into the best video game consoles on the market, an area where our customers seem to be keen on watching the price of products. So if you are a gamer remember to add these video games consoles to your watchlist now before they drop in price.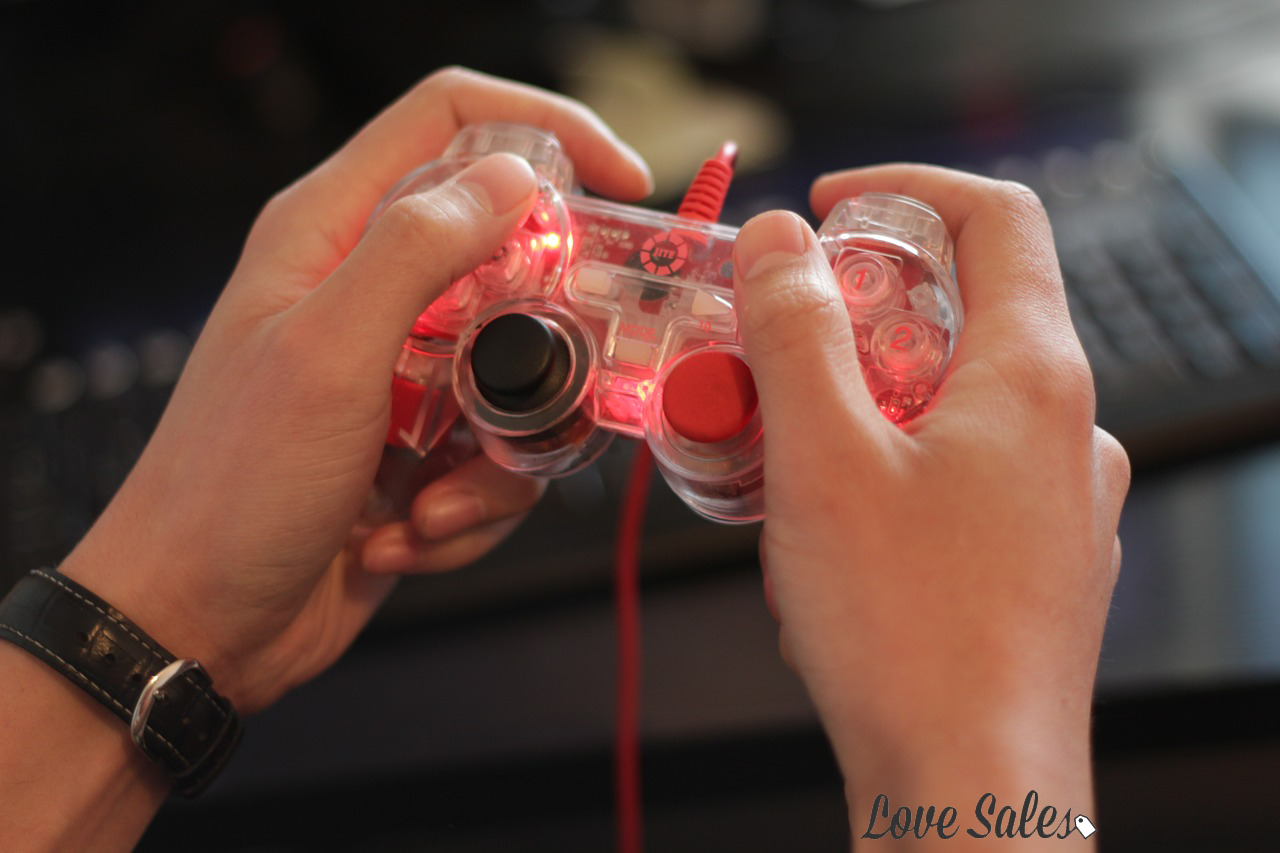 Since the Coleco Telstar first broke the 1 million sale mark back in 1976 (source: wikipedia), video games consoles have fast become one of the biggest selling gadgets globally. If you are as old as I am you will remember the likes of the Sega Master System, Sony Mega Drive, Atari 2600 and the introduction of the first Nintendo Game Boy that sold over 115 million units back in the late 1980's.
Today video games are as realistic as they can be with graphics that immerse the game player right into the centre of all the action, coming a long way from the classic Pac Man and Micro Machine games of old. Just like mobile phones are striving to become better and better, video game console manufacturers are also pushing the barriers with technology in an industry that is now making billions a year. Not only can you play games on these consoles now, but you can connect to the net, use apps, and turn your TV into a Smart TV right from your console.
Even top selling games are using Hollywood actors as voice over artists, you only need to look at FallOut 3 which stars Liam Neeson, Gary Oldman in Spyro, Seth Green in Mass Effect and Kevin Spacey in Call of Duty: Advanced Warfare.
With so much competition out there, which are the best video game consoles at the moment?
Let's take a look at the top 5:
---
Price: £349.99
Year Released: November 29, 2013
Sold: 20 Million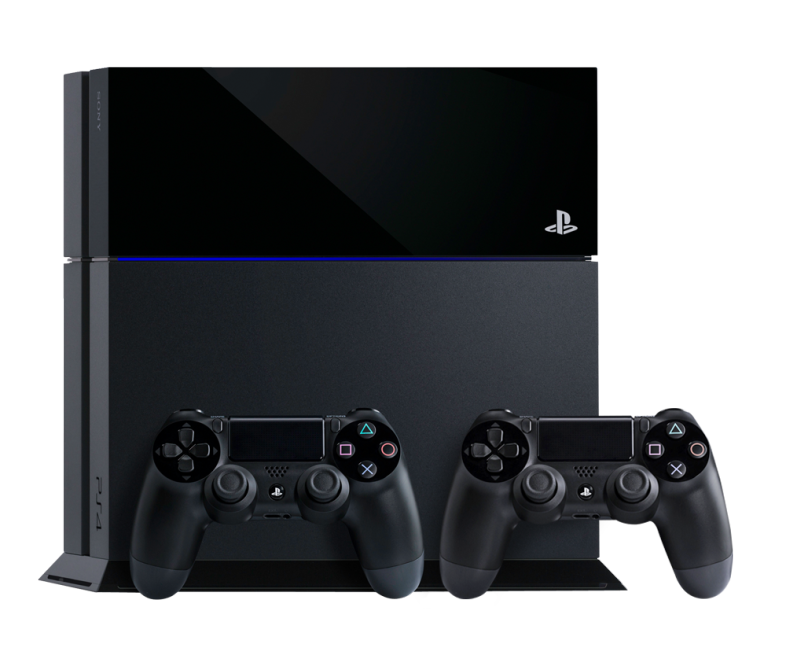 At the top of our list is the Playstation 4 which packs a hell of punch when it comes to features and specs, and many game developers have stated that there is a massive difference in terms of performance between the PS4 and Microsoft's Xbox One, engraving in stone its claim to be the world's most powerful games console.
Component
Spec
Operating system
PlayStation 4 system software, FreeBSD 9.2
CPU
Semi-custom 8-core AMD x86-64 Jaguar CPU
Memory
8 GB GDDR5
Storage
Hard drive, 500GB (user upgradeable, supports SSD)
Display
HDMI (480p, 720p, 1080i, 1080p, and 4K for pictures and videos only)
Graphics
Semi-custom AMD GCN Radeon
Controller input
DualShock 4, PlayStation Move, PlayStation Vita
Camera
PlayStation Camera
Connectivity
802.11 b/g/n Wireless, Bluetooth 2.1, USB 3.0, Ethernet 10/100/1000
---
Price: £399.99
Year Released: November 22, 2013
Sold: 10 Million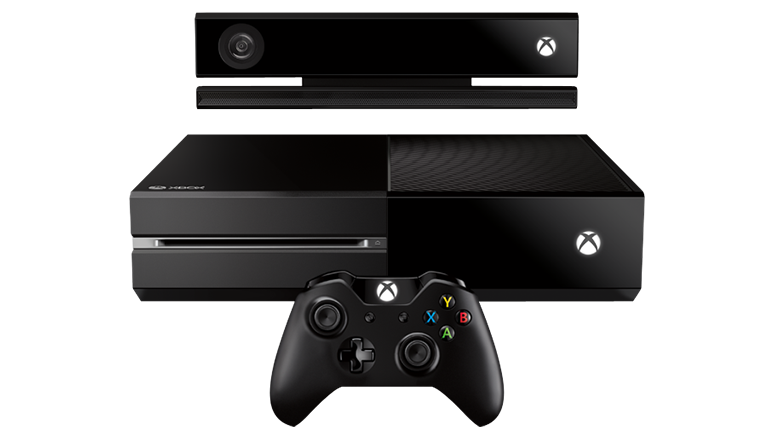 Launched just a week before the Playstation 4 was Microsoft's contender to the video game console throne, the Xbox One. We had seen many concept models designed for this console ever since the rumour mill began churning out updates a few years prior to its release in 2013.
Despite hitting the market a week before its competitor's console, the Xbox One sold fewer units and was £50 more expensive. With that said the Xbox One is an all-in-one entertainment system and contends with the likes of Apple TV and Google TV.
| | |
| --- | --- |
| Component | Spec |
| Operating system | Xbox One system software |
| CPU | Custom 1.75 GHz AMD 8 core APU (2 Quad-Core Jaguar modules) |
| Memory | 8 GB DDR3 (5 GB available to games) |
| Storage | 500 GB internal hard drive |
| Display | 4K, 1080p, and 720p |
| Graphics | 853 MHz AMD Radeon GCN architecture |
| Camera | 1080p Kinect camera |
| Connectivity | Wi-Fi IEEE 802.11n, Ethernet, 3×USB 3.0, HDMI 1.4 in/out, S/PDIFout, IR-out, Kinect port |
---
Price: £89.99 – £239.99
Year Released: March 23, 2007
Sold: 80 Million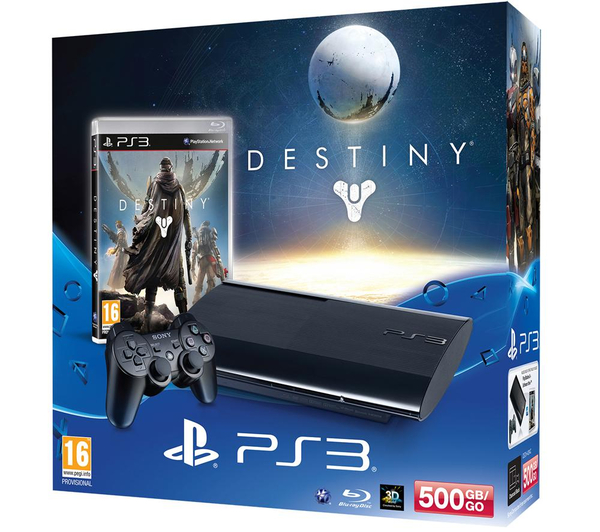 Despite being an 8 year old console the Playstation 3 is still a popular choice amongst video game fans because it's a cheaper alternative to the latest consoles. The PS3 has also undergone some edition changes over the years with the likes of a slim model being launched onto the market in 2009 and then in 2012 Sony pushed out a Super Slim model.
For a top-end price of £179.99 the savvy people out there who aren't hardcore gamers will still plump for the PS3 over a PS4, and save £200 in the process.
| | |
| --- | --- |
| Component | Spec |
| Operating system | PlayStation 3 system software |
| CPU | 3.2 GHz Cell Broadband Engine |
| Memory | 256 MB system and 256 MB video |
| Storage | 2.5-inch SATA hard drive (20 GB up to 500 GB included) |
| Display | HDMI (480p, 576p, 720p, 1080i, 1080p) |
| Graphics | 550 MHz NVIDIA/SCEI RSX 'Reality Synthesizer' |
| Camera | No |
| Connectivity | 802.11 b/g/n Wireless, Bluetooth 2.0, USB 2.0, Ethernet 10/100/1000 |
---
Price: £130 – £200
Year Released: November 22, 2005
Sold: 83 Million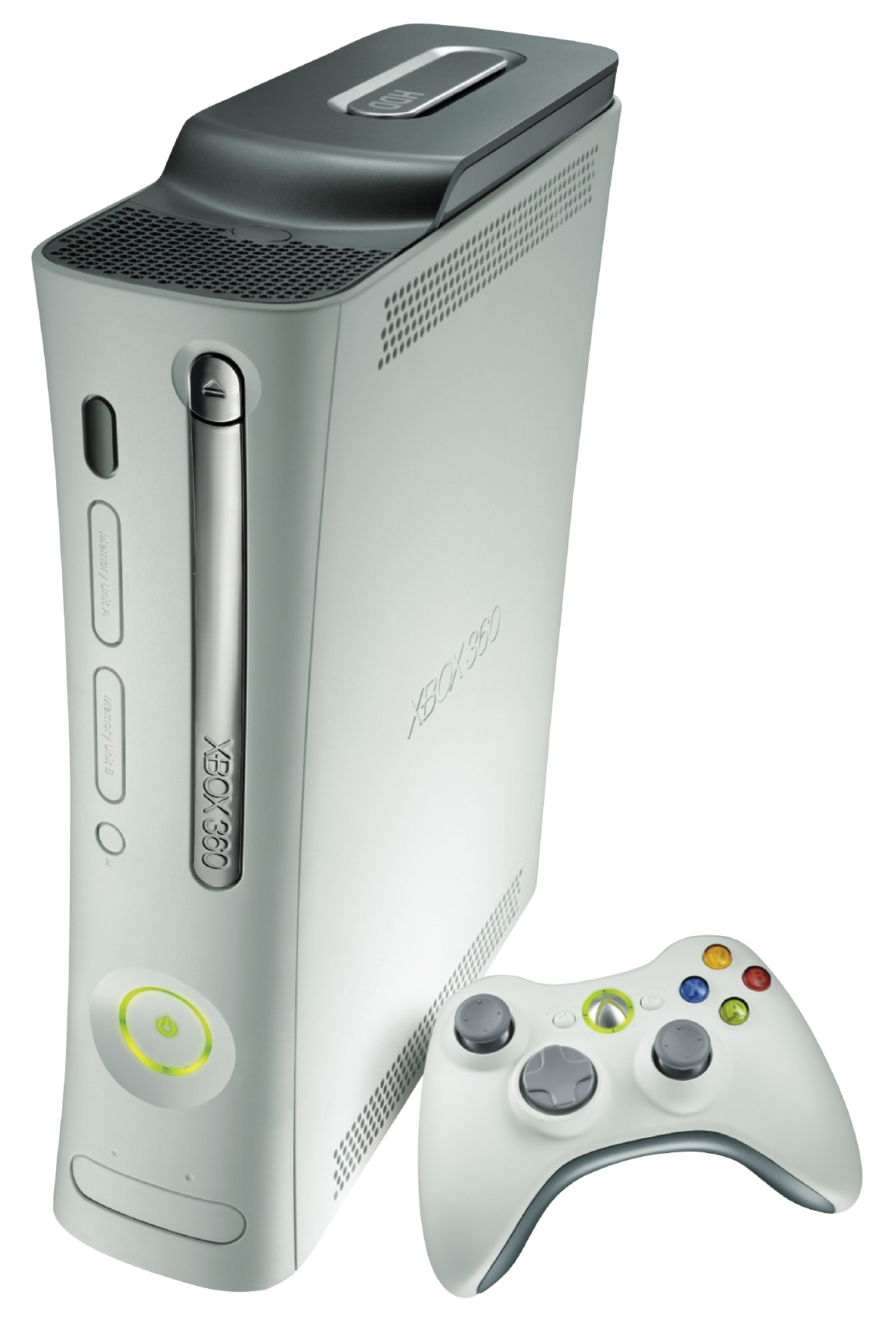 One of the favourites in our list is the Xbox 360 range of gaming consoles, and pretty much everyone I know had one of these at some point. Now moving closely into its 10th year anniversary this console is the 6th highest selling console of all time and became an influential part of the gaming industry, revolutionising multiplayer gaming.
The only real drawback to this console was that dreaded Red Ring of Death which seemed to crop up on many consoles, and resulted in Microsoft extending their warranty period. Since 2005 they have also released a couple of updated versions with the Xbox 360 S being introduced in 2010, and the more recent Xbox 360 E in 2013.
| | |
| --- | --- |
| Component | Spec |
| Operating system | Xbox 360 system software |
| CPU | 3.2 GHz PowerPC Tri-CoreXenon |
| Memory | 512 MB of GDDR3 RAM clocked at 700 MHz |
| Storage | Detachable HD (up to 250GB), Memory Cards (upto 512MB) |
| Display | Up to 720p |
| Graphics | 500 MHz ATI Xenos |
| Camera | No |
| Connectivity | 2.4 GHz wireless, 3 × USB 2.0, IR receiver, 100 Mbit/s Ethernet Add-on: Wifi 802.11 a/b/g, Wifi 802.11a/b/g/n |
---
Price: £39.99 – £59.99
Year Released: March 11, 2005
Sold: 154 Million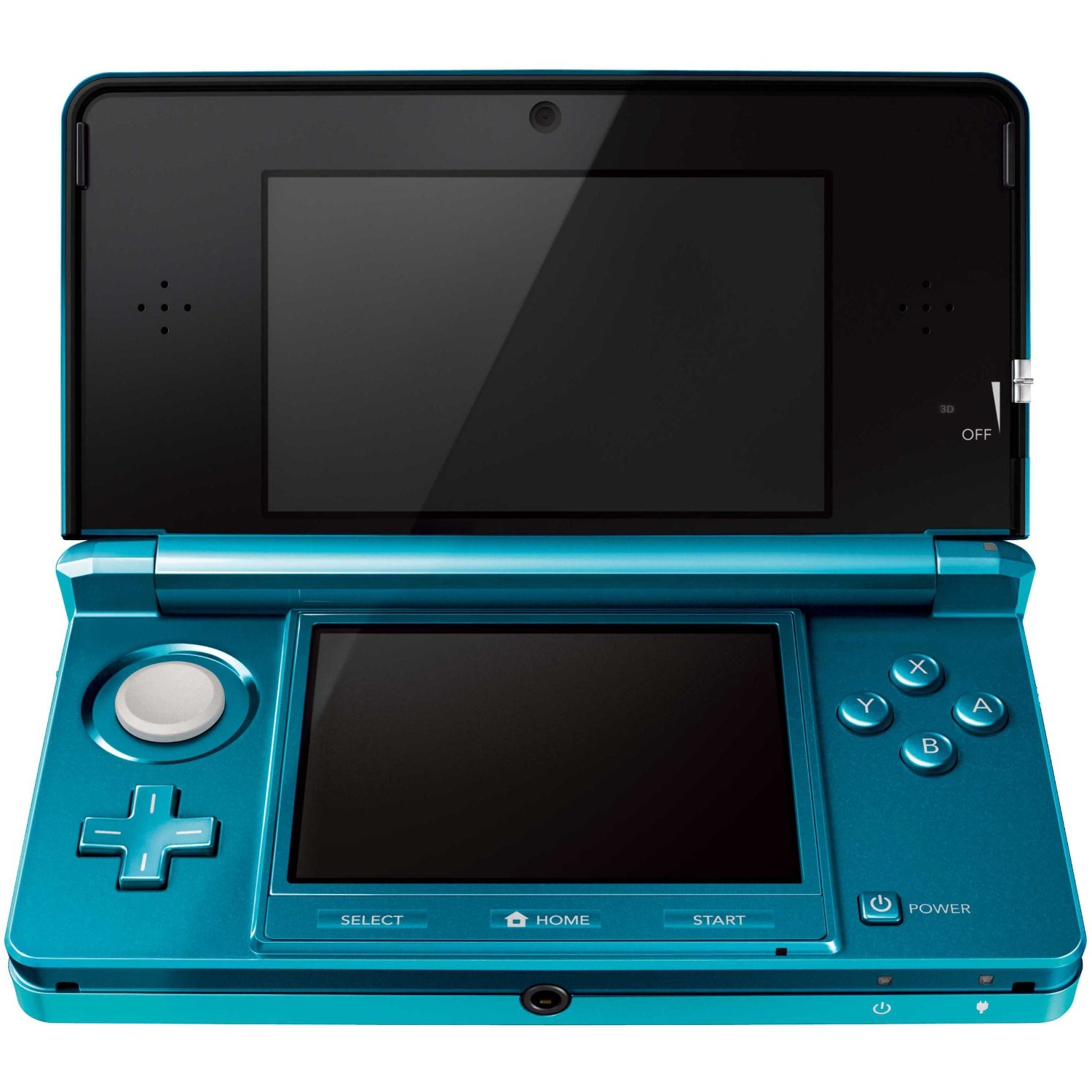 We thought we would throw in a wildcard here, by listing a handheld games platform as 5th in our list, and a device that sold a staggering 154 million units worldwide. Even though the DS is 11 years old, it is the second biggest gaming platform out there coming second to the Playstation 2 which sold around 1 million more units.
The Nintendo was revolutionary for its time, because of the two LCD screens working in tandem (the bottom one featuring a touchscreen), a built-in microphone, and support for wireless connectivity which had everyone lining up to purchase one. Add to that the fact that this handheld game console was portable and you can see why it is still a popular choice even in 2015 – especially with that affordable and attractive price tag which could see it overtake the discontinued Playstation 2.
| | |
| --- | --- |
| Component | Spec |
| Operating system | Nintendo DS software |
| CPU | One 67.028 MHz ARM946E-S and one 33.514 MHz ARM7TDMI |
| Storage | 4 MB RAM Cartridge save |
| Connectivity | Nintendo Wi-Fi Connection |
---
In Summary
Buying a console really comes down to two things;
Your Budget
How often you are likely to play on it
If you have the budget and are a hardcore gamer then you are probably going to want to go for the top-range consoles like the Playstation 4 and Xbox One. However if you pick up your games console controller every so often your best course of action is to buy something that isn't going to break the bank like a Playstation 3 or Xbox 360.
Finally, if you just want something that you can play on the train or as a passenger on long car journeys then the inexpensive Nintendo DS comes in as a tempting choice here.
Either way be savvy about your purchase and add it to your LoveSales watch list so we can alert you of any drops in price before the stock is gone.