Many of you have decided that as part of your New Years Resolutions you want to indulge in the New Year New Me mentality and we don't blame you.
The new Year is a perfect excuse to revamp your whole look and attitude, maybe try that style that you were too scared to wear last year or maybe you want to change the way people perceive you at work or home. It's amazing how clothing can alter the way you feel and the things you can achieve just by looking and feeling amazing.
LoveSales can help you with your transformation. Whatever your style, we have a website that will cater for it. We work with all your favourite brands and retailers to bring you the latest fashions, designs and trends. Not only that, but we will shall alert you as soon as the brands you love come on sale.
So what is LoveSales?
LoveSales is an online tool which allows you to enter the brands and products that you love and receive alerts when they go on sale or hit a price that you are happy to pay. It's simple, add all of the things you would like, including the brands you love and if they go on sale or the price drops we will let you know.
So how can we help you update your wardrobe and your style?
We all have our favourite go to brands that we visit first to get our clothes, so tell us at LoveSales which ones they are when you sign up and we will alert you as soon as they start a sale. If you aren't sure where you would like to shop or you would like to discover different stores and styles then our Latest Sales page collates all the current sales online so you can conveniently see them all.
Whatever your style, whether you want to look like Kim Kardashian, Carla Delavine, Kelly Osbourne, Michelle Keegan or have your own style you will find your style from our huge list of brands.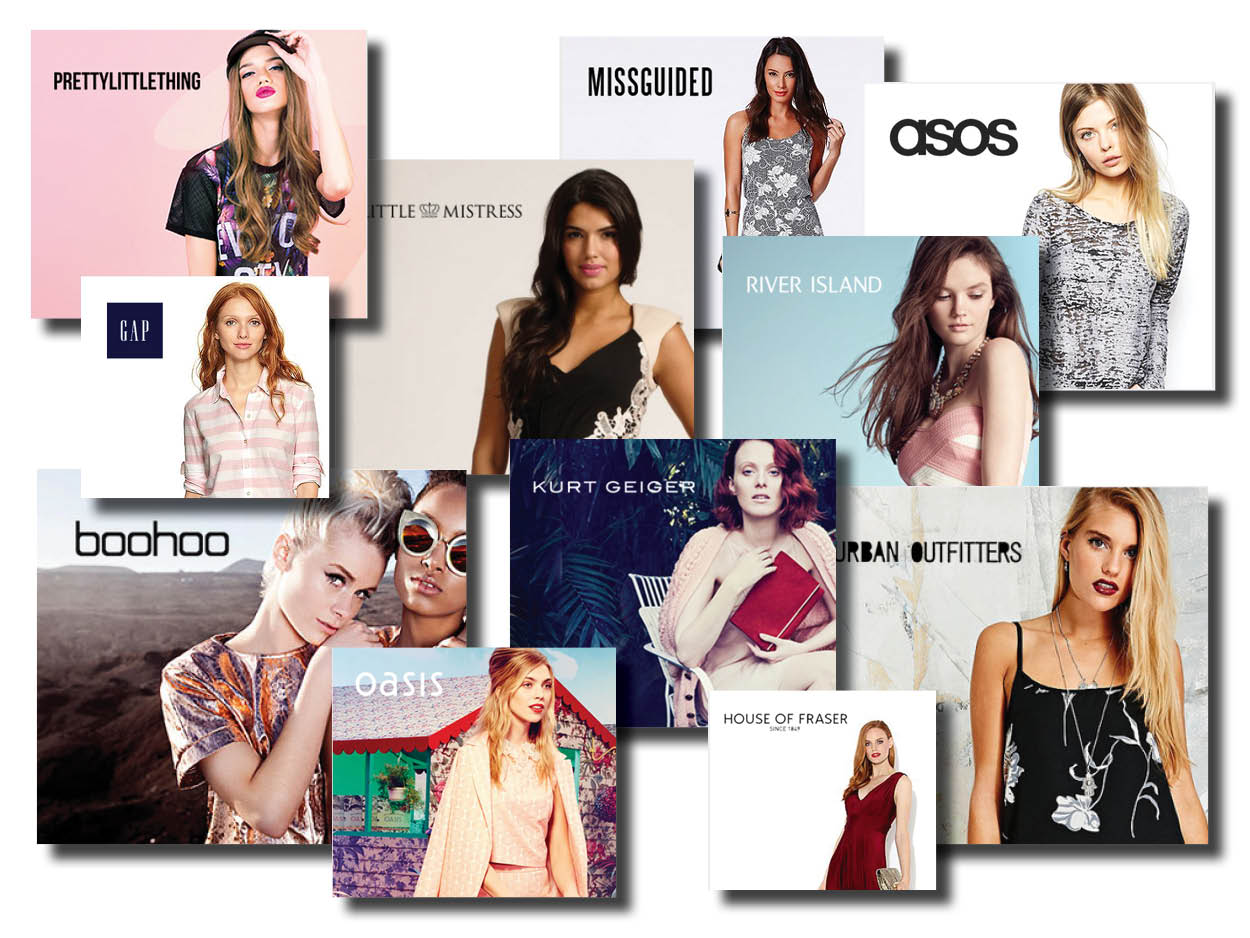 Get Organised
Our clothes sometimes represent the very different people that we have to be on a weekly basis. You may find that your work wear will reflect a very different you to your party wardrobe and LoveSales can help you to review, save and watch any different styles within your budget.
So with LoveSales you can create separate boards depending on the type of style you want.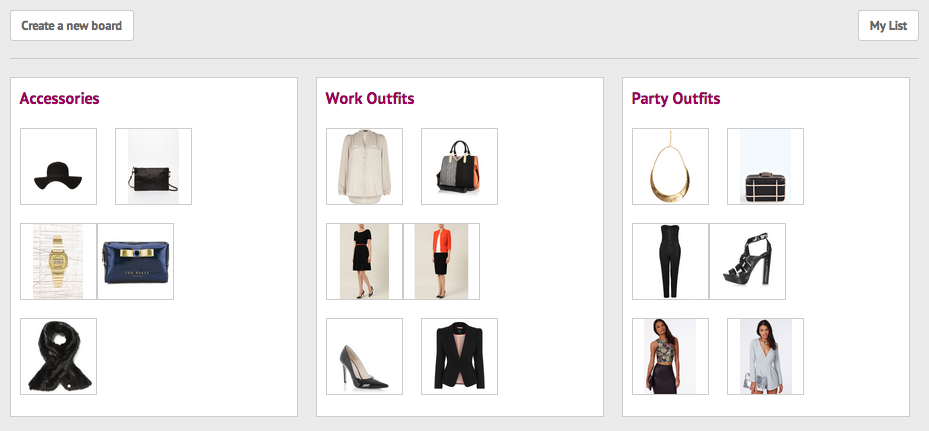 For example, you can create a workwear one for all your suits, skirts and work shoes and then have a "Going Out" board where you can save all your gorgeous party dresses and outfits and that fabulous pair of shoes that would look amazing! You can also save bags, jewellery and accessories in your boards so you can create the perfect look.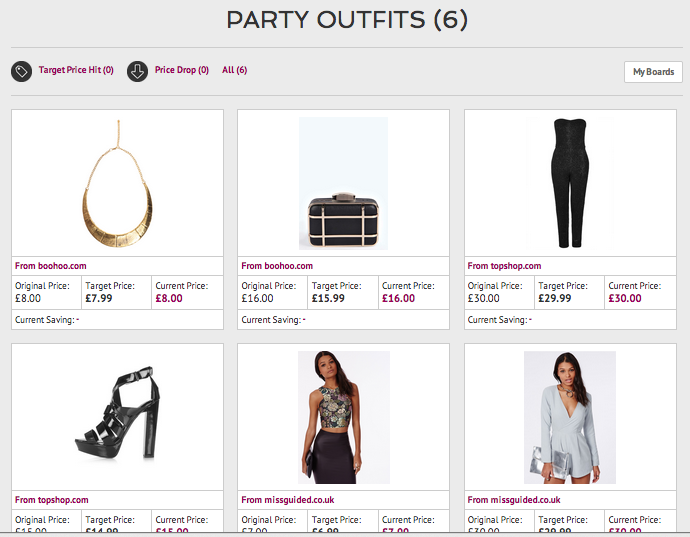 Save Time
Once you have saved all your must have items you can sit back and relax. We will look through the sales every day and send you an alert as soon as one of your board items goes on sale! So not only can you look fabulous but you can do it at a fraction of the cost!
You don't have to stress yourself out looking for your perfect outfit either, no need to waste your precious time around the shops, pushing through the crowds and fighting through the rails of jumbled clothes to find the items you like in the sale. Let us do the hard work, we will show you all your perfect outfits and styles for you to browse in the comfort of your own home. All you need to do is click and buy!
Save Money
Not only can we help you stay on trend and stay up to date with all the latest celebrity fashions but because we let you know about the sales as soon as they happen, it means that you can get the hottest products first at the biggest discounts instead of being left with the dregs at the end of the sale.
Some of the major brands that we work with are
If you would like to receive alerts on any of the above brands or would like to start changing your style, you can sign up for free today!