January is always a tough month after Christmas and what's key on people's minds is to how to save money, but if you are like us, you want to save money and be able to have fun in January at the same time and buy the things you want! We understand that no matter how much you want to save money there are always things that you will need throughout the year, and being thrifty really pays off when you are saving. We can help you be thrifty!
Many of you have told us that as part of your New Years Resolutions you really want to save money. Some of you just want to save because Christmas was a bit too much, but a lot of you want to save money for specific reasons, some of you want to go on a gorgeous holiday, some are are getting married and some of you are looking to buy or improve on your home and save for a nest egg!
Whatever your reason for wanting to save, we have got it covered. We have a way for you to save on absolutely everything you need for the year! There's no need to pay full price for anything! You will be the envy of all your friends and you'll have change left in your pocket!
This blog will answer these burning questions:
How does LoveSales work?
Can I really save on everything I buy?
How much does LoveSales cost?
How much money can I save?
1. How does LoveSales work?
LoveSales is a service that tracks hundreds of websites every single day and alerts you when they start a sale. (You choose the brands you want to receive alerts on) We even track individual products for you and alert you when they drop in price!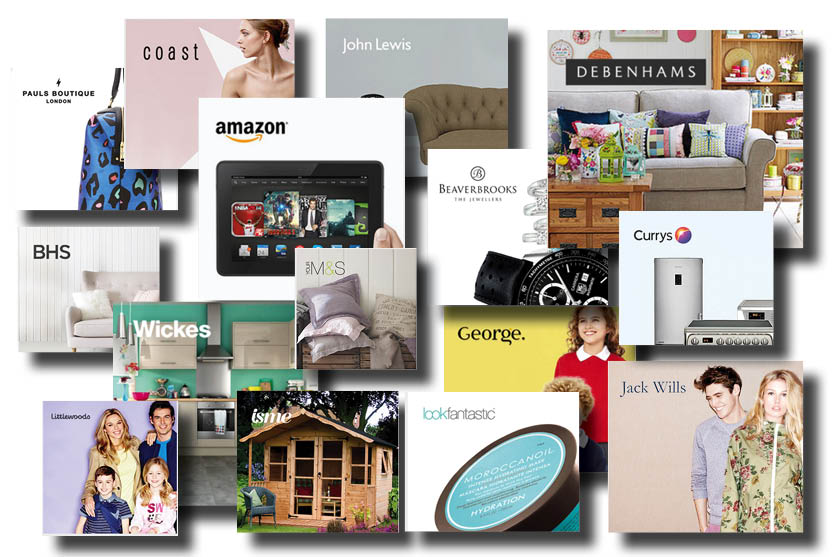 There are two ways to use LoveSales, you can choose the brands you love and we will alert you as soon as they have a sale. This way if you aren't sure of the things you want to buy before hand, you can just take advantage of all the bargains.
Secondly you can add in specific items you really want but can't afford yet into your LoveSales board. LoveSales software and our dedicated team track your items every single day to see if they have dropped in price. You can set the price you want to pay, you can wait for any type of price drop to ensure you get the size or style you want, or you can set to only alert you when it has at least 30% discount. You decide what you want to pay.
We collate all the daily sales on our website so you can visit our Latest Sales page at any time and see the top sales!

2. Can I really save on everything I buy?
Yes! With LoveSales you can save absolutely ANY product from any website into your boards and lists on your LoveSales accounts. You can save on your daily essentials or make huge savings on those big things you need in your life, such as sofas, televisions and fridge/freezers!
Times have changed and sales occur many times throughout the year, there isn't a month that goes by that retailers don't have some sort of discount or sale on their products.
It might be that you have to plan for a new washing machine or sofa, so you can choose the one you love, save it into your LoveSales list and we will track it every single day for you and alert you as soon as the price drops!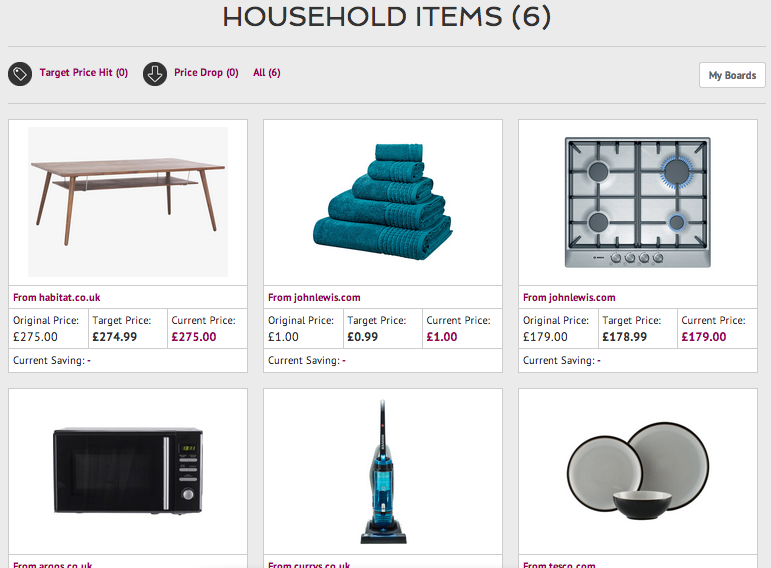 We have saved our customers money on everything from groceries to clothing, to lawnmowers and televisions! Absolutely anything you can think of can be saved into LoveSales and we will alert you as soon as it drops in price.
You can save on:
Clothes
Electricals
Toys
Gifts
Homeware
Baby products
Jewellery
Daily Essentials
Footwear
Beauty Products
and much more….
3. How much does LoveSales cost?
Good news! LoveSales costs you absolutely nothing! So you can save hundreds of pounds every single month and you don't have to spend a penny. We scour the sales and track your items completely free of charge. All you need to do is sit back and relax, let the alerts come to you and click buy on the items you love! It's the simple!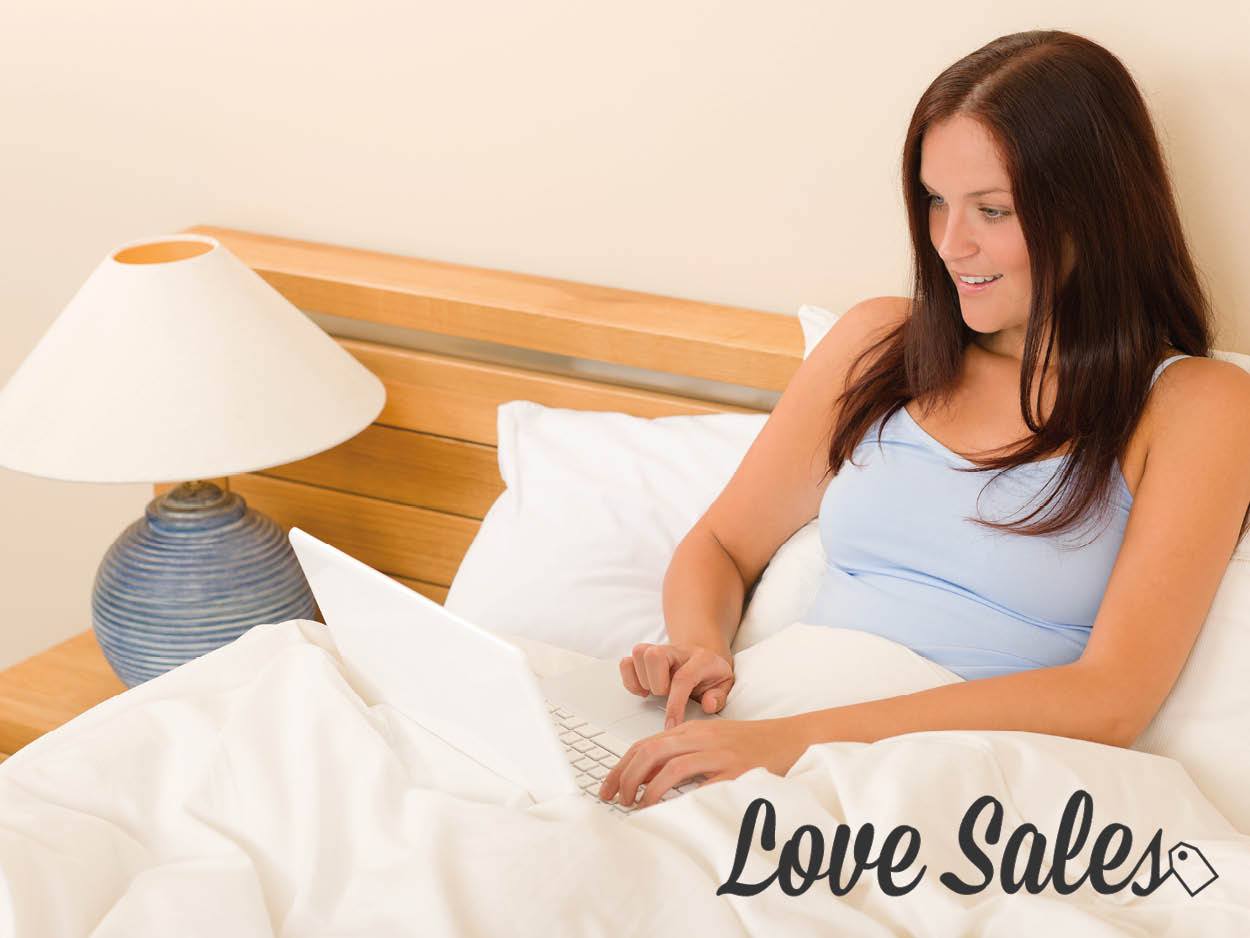 4. How much money can I save?
You might be shocked to know that some retailers have sales of up to 90% off. You will wonder why you ever paid full price for anything! It's not just your high street shops that have the sales either, you will find stores such as Harrods and designer handbag and shoe retailers have huge discounts up to 70% on their products, so you can feed your designer desires too!
Sales on electronics are usually 50% off, plan for birthdays and christmas with LoveSales and spend less on the items they want! We won't tell if you don't!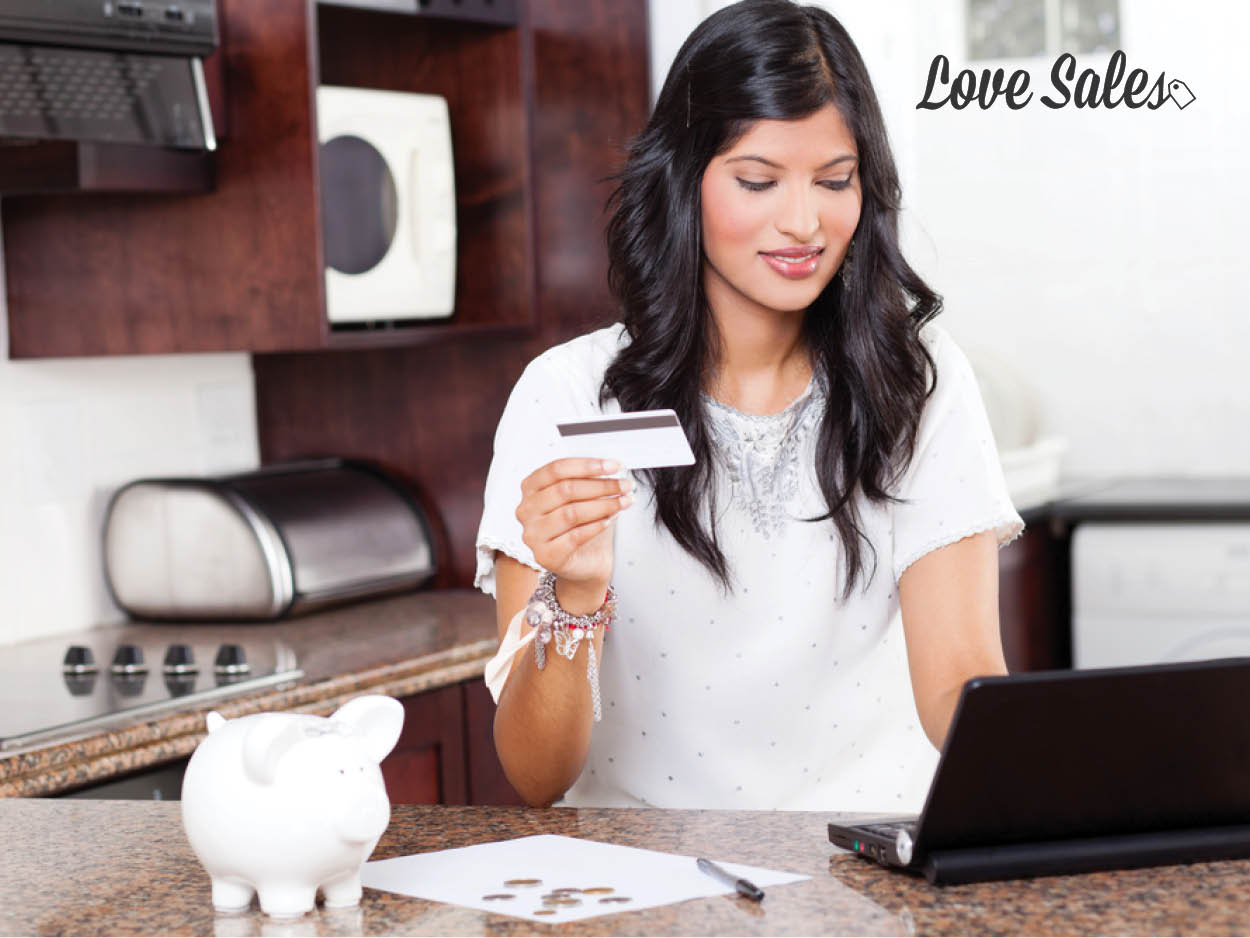 If you want to save money on anything, sign up to LoveSales today for free!